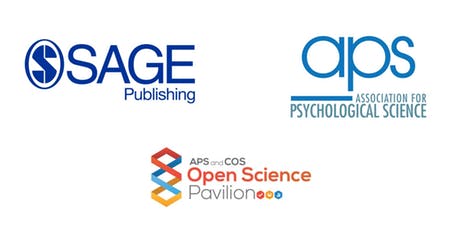 This SAGE Publishing collaborative event with the Center for Open Science is part of the annual meeting of the Association for Psychological Science. It will take place in San Francisco on May 26, from 9 AM to 10:30 AM PDT.
In this panel, four representatives from tech titans and cutting-edge companies will share how they tap into social and behavioral research for the corporate world and discuss best practices for collaborating with academics.
Some topic questions that they will be answering are:
What types of projects do they work on that garner interest from the academic community? What projects should psych scientists know about? Does this collaboration run both ways?
What motivates them to work with academics? What value do they feel they add in the academic space?
What's the best way to initiate research collaborations with their various companies? What are the barriers for entry?
How does sharing data fit within all of this
The panel will include tech and corporate giants such as Alexis Fink of Intel Corporation, Dan Russell of Google, Zach Schendel of Netflix, and Andrew Walkingshaw of Jaunt VR, with moderator Leib Litman of TurkPrime.
The panel will conclude with an opportunity for the audiences to ask them questions and have a lengthy conversation.
The event, which takes place in the Hilton San Francisco, is FREE but in order to secure a spot RSVP today.
For anyone interested, but unable to attend live, please send an email to camille.gamboa@sagepub.com for a link to the recording in the weeks following the event.