---
The British Sociological Association invites early-career academics, mid-career researchers and teachers, colleagues on precarious/casualized contracts, postgraduate students, and academic activists from across the United Kingdom for a day of discussions and zine-making on strategies for collective academic resistance. The event takes place on 4 May at the Newcastle University Business School, Partner Room and runs from 8:30 am to 6:30 pm.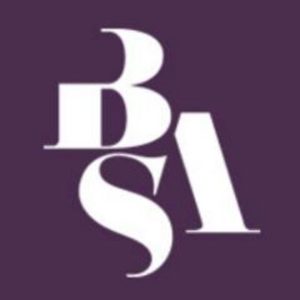 The motivation for this generative one-day workshop comes from an observation of two parallel phenomena. The first is the explosion in critiques of the neoliberal university, which are accompanied by a comparative dearth of sustained resistance or structural change from within the institution. The second is the proliferation of discourses around 'resilience,' a concept that valorizes exemplars who 'beat the odds,' without acknowledging the structural inequalities that sustain the status quo. These discourses are mirrored in academia, observable for example in a 'self-help' industry targeted at early career academics.
The BSA Early Career Forum event "Between the discourse of 'resilience' and death by committee – Reclaiming collective spaces for academic resistance" is premised on the idea that there are everyday collective spaces to be carved out or reclaimed, located between the individual and the institution. The event seeks to springboard from identifying the conditions of neoliberal academia into a consideration of the resources and approaches we collectively possess on hand to effect change.
Drawing on examples of recent resistance, e.g. Newcastle University's successful pushback against a proposed outcomes-based performance management programme (Morrish and The Analogue University Writing Collective, 2017), Aberdeen University's Reclaiming our University campaign (2017), workplace solidarity at SOAS (Unison, 2017) and alternative modes of publishing (e.g. SocArXiv Open Archive of the Social Sciences), we aim to radically imagine what academics can creatively, practically or ordinarily do together to enact collective and intersectional resistance, revitalise collegial governance mechanisms, and effect structural changes from the ground up.
We anticipate a collaborative workbook/zine of actions and tools arising out the day's thinking and making, co-authored by all event participants. This workbook, which will be made publically accessible, will provide imaginative strategies to confront dominant discourses on academic employability and careers, and birth alternative means to engage with work.
For more information and resources visit: https://coauthoringresistance.wordpress.com/
Or contact: Audrey Verma audrey.verma@newcastle.ac.uk and Ewan Mackenzie ewan.mackenzie@newcastle.ac.uk
To book, please visit: https://www.britsoc.co.uk/events/key-bsa-events/between-the-discourse-of-resilience-and-death-by-committee/
Programme (Lunch and evening wine reception included):
| | | |
| --- | --- | --- |
| 8.30–8.50am | Registration; coffee/tea | |
| 8.50-9.00am | Introduction | |
| 9.00-9.20am | Critique in the neoliberal university : conditions of (im)possibility | Jana Bacevic, University of Cambridge |
| 9.20-9.40am | Precarity, gender and care in the neoliberal academy | Mariya Ivancheva, University of Leeds |
| 9.40-10.40am | Resilience & responsibility in UK Higher Education: A neoliberal sleight of hand? | David Webster  and Nicola Rivers, University of Gloucestershire |
| 10.40-11am | National University Senior Management Survey findings (tentative title) | Carl Walker, University of Brighton |
| 11-11.20am | Precariat rising: Building strategies for collective resistance to casualised academic labour | Catherine Oakley, University of Leeds (on behalf of The Academic Precariat collective and the UCU Anti-Casualisation Committee) |
| | | |
| --- | --- | --- |
| 11.20-11.40am | Outcomes-based performance management in higher education and how to successfully resist it: the example of 'Raising the Bar' at Newcastle University | Nick Megoran, Newcastle University (on behalf of Analogue University writing collective) |
| 11.40-12.00nn | Title TBC | Ellie Harrison, University of Dundee |
| 12.00-12.40nn | Discussion | All |
| 12.40-1.30pm | Lunch | |
| 1.30-1.45pm | Zine-making workshop Intro | |
| 1.45-4.30pm | Zine-making | |
| 3pm | Coffee/Tea | |
| 4.30-5.30pm | Discussion/Sharing | |