---
March for Science Conference
March for Science responsible for the first ever 'March for Science marches' over the last two years are officially sponsoring there first conference titled "March for Science S|GNS Summit" which will be host in Chicago on July 6-8 . The S|GNS Summit aims to foster meaningful engagement between science and society while empowering a global community of science supporters in service of equitable and effective science and evidence-based policy. The future of science advocacy depends on coordinated action and diverse perspectives, yet few spaces exist for interdisciplinary collaboration and dialogue.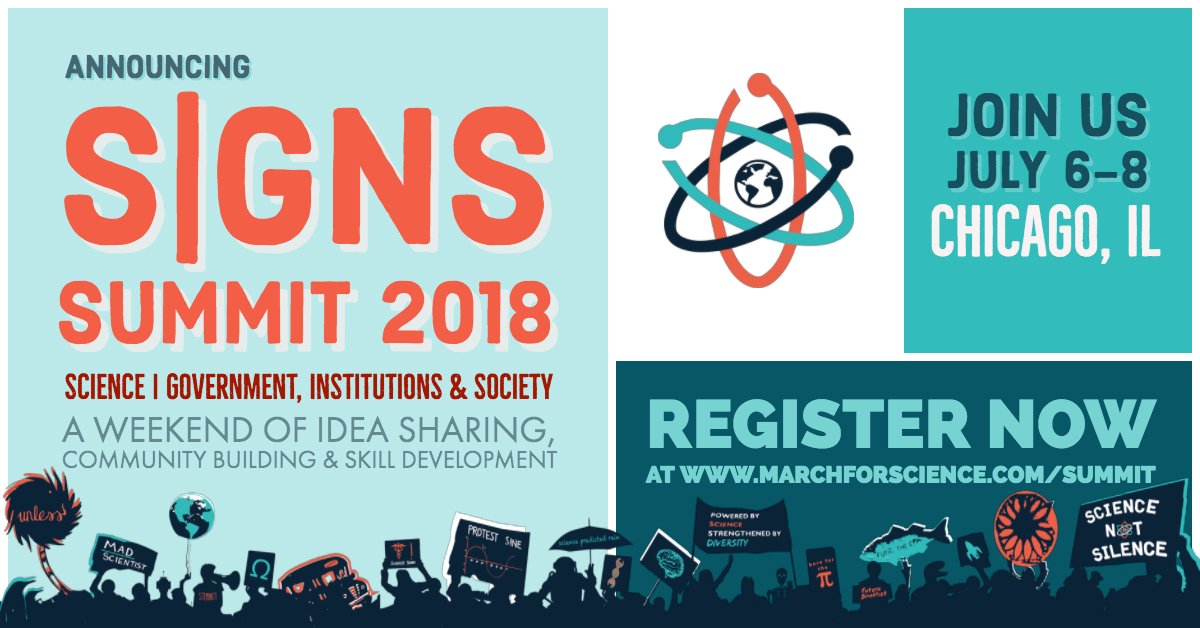 What to Expect
The S|GNS Summit empowers those committed to championing evidence-based policy and science for the common good. This is how the Summit will achieve these goals:
Practical skill and knowledge building
Initiative sharing and collaboration
Community building and networking
Empowerment and breaking down barriers
The S|GNS Summit will focus on three areas:
Science Advocacy
Education and Outreach
Community Organizing
Registration
This global networking skill-building retreat is designed for everyone — satellite organizers, educators, artists, scientists — to come together and learn from scholars, experienced activists, and each other. To attend the event RSVP today to secure a spot. General registration is $250. For more information visit March for Science homepage.
There is also a Student Advocacy Summit that is in conjunction with this conference that is tailored for students ages 13-25 and is FREE.
***
March for Science is pushing for greater accountability this year not just of public officials, but of ourselves as being catalysts for change. A full write up about the who march for science is and there vision can be found here.
---