Earlier this month, Ted Hewitt, the president of Canada's Social Science and Humanities Research Council, presented the 2019 SSHRC Impact Awards to gold medal winner Will Kymlicka and four other notables at a ceremony in Ottawa.

Kymlicka, a political philosopher and Canada Research Chair in Political Philosophy at Queen's University, has done pioneering work studying the nexus of diversity and democracy. On its website, the research council noted that his "contributions have given people a new way to talk about and understand relationships between groups such as English and French, country-born and immigrant, and Indigenous and non-Indigenous peoples." The council added that in the past 30 years it has awarded 10 grants to Kymlicka and his collaborators.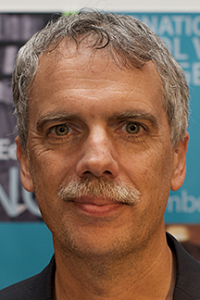 Lately, Kymlicka has focused on animal ethics. "Our idea of citizenship is very narrow. It works for some and not for others, both human and animal," he told SSHRC. "All of my career has been about reflecting a better sense of membership."
As SSHRC explains, the annual Impact Awards "honor outstanding scholars who embody the very best ideas and [perform] research about people, human thought and behavior, and culture—helping us understand and improve the world around us, today and into the future" – and who did so with financial support at some point from the SSHRC. The Gold Medal, in turn, goes to someone whose sustained leadership, dedication and originality of thought have consistently inspired students and colleagues. They also receive C$100,000 for future research.
The remaining awards are given in four categories, with each recipient also receiving $50,000 for research funding: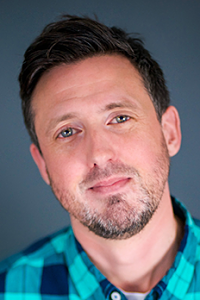 The Talent Award honors a current SSHRC doctoral or postdoctoral scholarship or fellowship holder. This year, it went to Jake Pyne of the College of Social and Applied Human Sciences at the University of Guelph, a Banting Postdoctoral Fellow and champion for the improvement of service accessibility to the transgender community. Reflecting on his research, Pyne told SSRC, "I think this is significant at a time when discriminatory rhetoric is on the rise, and when both trans and autistic identities (the focus of my research) are sometimes the subjects of national conversation in this country, yet not necessarily in a helpful way." Eric Guiry of Trent University and Nadia C.S. Lambek of the University of Toronto were finalists for the Talent Award.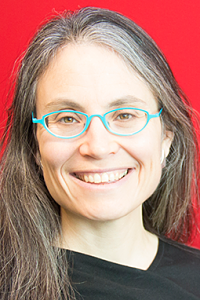 The Insight Award is given to an individual or team whose project contributes to our understandings of people, societies, and the world. This year it is went to Leah F. Vosko, an expert on precarious employment, employment standards enforcement, and migrant work and Canada Research Chair in Political Economy of Gender and Work at York University.
Vosko's current research explores employment standards enforcement, and access to labor rights and protections for temporary migrant workers. She plans to use her Insight Award funding to expand her work on compliance with Part III of the Canada Labour Code and to analyze how threats and acts of deportation deprive temporary migrant workers of their labor rights. Alain-G. Gagnon of the Université du Québec à Montréal and Myriam S. Denov at McGill University were finalists.
The Connection Award recognizes an SSHRC-funded initiative facilitating the exchange of research knowledge within or beyond the social sciences and humanities community to generate intellectual, cultural, social or economic impacts. This year's recipient is Robert Jan van Pelt of the University of Waterloo, a cultural historian whose work focuses primarily on the architecture of the Holocaust. His much-celebrated installation, The Evidence Room, first exhibited at the 2016 Venice Architecture Biennale, is a forensic examination of architectural details that prove Auschwitz was designed as an extermination camp. Finalists were André Gaudreault at the Université de Montréal and Wendy L. Cukier at Ryerson University.
The Partnership Award recognizes a formal partnership which has demonstrated impact and influence within or beyond the social sciences and humanities community. The 2019 recipient is Marianne Ignace, in the Department of First Nations Studies and Department of Linguistics at Simon Fraser University, an expert in the linguistic and anthropological analysis of Indigenous language discourse.
Ignace has worked with 23 community partners across the province, Yukon and Alaska to use digital technology to document, conserve and teach more than a dozen languages. When Ignace and her research partners applied for their SSHRC grant in 2012, the outlook for these languages was bleak; only 5.1 percent of BC First Nations populations were fluent speakers of their own language, and those were mainly elders. "I'm proud of what I see happening," she told SSHRC. "In the last three years or so, I've seen this amazing energy and achievement among younger people becoming really proficient in their Indigenous languages. They're going to be the torch bearers, the language warriors. It feels like light at the end of the tunnel." Finalists were Alison D. Blay-Palmer of Wilfrid Laurier University and Barbara Neis of Memorial University of Newfoundland.
The award winners were named in September, with the ceremony at Ottawa's National Arts Centre on December 4.