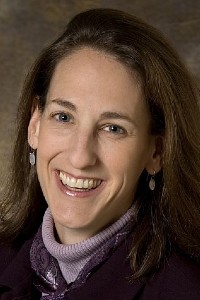 Clinical psychologist Jane M. Simoni has been named to head the U.S. National Institutes of Health's Office of Behavioral and Social Sciences Research, or OBSSR.
Lawrence A. Tabak, acting director of the NIH, announced Thursday that Simoni, currently a professor and director of clinical training at the University of Washington's Department of Psychology, begins her new role on July 30. She replaces William Riley in the leadership role, which was held by two acting directors – Christine R. Hunter from January 2022 to May 2023, and Wendy B. Smith from May until present – after his retirement at the end of 2021.
OBSSR was created in 1993 "to identify, coordinate, and promote behavioral and social science research projects at the NIH," a broadening of scope at what has been called "America's bastion of hard-core biomedical research." The office has long been an important funder of behavioral science, and with a new emphasis on social determinants of health is intent on "focusing on forces above the level of small groups."
In announcing Simoni's role, Tabak cites her quarter century of research on behavioral aspects of chronic illness, using mixed methods and clinical trials to evaluate strategies such as peer support, medical record alerts, provider training and counseling and mHealth to promote treatment engagement and health outcomes, especially among the socially marginalized.
"I study coping with trauma, chronic illness, and other stressful life events and am particularly interested in whether individuals from historically oppressed or stigmatized groups experience unique stressors or exhibit culturally specific coping processes," she writes on her lab's website. "Much of my research, therefore, targets ethnic/racial minorities, women, gay men and lesbians, and persons living with HIV." 
At the University of Washington since 2001, Simoni is the founding director of the UW Behavioral Research Center for HIV and co-directs the UW/Fred Hutch Center for AIDS Research, where she also is associate director of the Behavioral Science Core and senior adviser to the eHealth Scientific Working Group.
Simoni earned a B.A. at Princeton and a Ph.D. at the University of California, Los Angeles. She completed postdoctoral fellowships at the University of Southern California and Columbia University.