Thirty new members, including two social scientists, have been named to the science advisory body that is officially tasked with giving counsel to the White House on scientific and technological questions. Social psychologist Jennifer Richeson and economist Jonathan Levin join a stellar panel of physical, medical and computer scientists on the panel.

The President's Council of Advisors on Science and Technology, known as PCAST, has existed in various forms and under various since 1933, often reflecting the agendas and attitudes of the current president. This latest incarnation was announced earlier this year when the Biden administration raised the White House Office of Science and Technology Policy to the Cabinet and added a specifically social science advisor at its highest levels.
In an announcement made on September 31, the administration noted the selectees include 20 elected members of the National Academies of Sciences, Engineering and Medicine, five MacArthur "Genius" Fellows, two former Cabinet secretaries, and two Nobel laureates. Biden also noted that for the first time, PCAST would be led by a woman – two of them, in fact, chemist Frances Arnold and geophysicist Maria Zuber – and that women make up half of the council. He added that people of color and immigrants make up more than one-third of PCAST.
The executive order redrafting PCAST calls for advisors from outside the federal government to advise the president "on matters involving policy affecting science, technology, and innovation, as well as on matters involving scientific and technological information that is needed to inform public policy relating to the economy, worker empowerment, education, energy, the environment, public health, national and homeland security, racial equity, and other topics."
The two social scientists have both made contributions with policy implications.
Richeson's research on diversity and inequality has illuminated how identities – particularly racial identities – are formed and shaped through interactions with others. (Listen to her recent Social Science Bites appearance here.) The Philip R. Allen Professor of Psychology at Yale University directs the Social Perception and Communication Lab there. She has received a number awards for her work, including a 2007 John D. & Catherine T. MacArthur Foundation Fellowship (known as the "genius award"), a John Simon Guggenheim Memorial Foundation Fellowship (2015), the Mamie Phipps Clark and Kenneth B. Clark Distinguished Lecture Award from Columbia University (2019), the Career Trajectory Award from the Society of Experimental Social Psychology (2019), and a Carnegie Foundation Senior Fellowship (2020).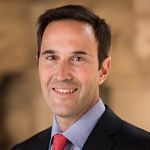 Levin, the Philip H. Knight Professor and dean of the Graduate School of Business at Stanford University, is recognized for his research in industrial organization, technological change, health insurance, allocation of radio spectrum, and the economics of internet markets. In 2011, he was awarded the John Bates Clark Medal – awarded each year to the American economist under age 40 who is judged to have made the most significant contribution to economic thought and knowledge – which is considered to be among the most noteworthy prizes in the field of economics. From xx to xxx, he was director of the Industrial Organization Program at the National Bureau for Economic Research.
Three other scholars with social and behavioral science credentials were named to the council:
Lisa A. Cooper is the Bloomberg Distinguished Professor of Equity in Health and Healthcare at Johns Hopkins University and director of the Johns Hopkins Center for Health Equity. She is an internal medicine physician, social epidemiologist, and health services researcher who was among the first to document how doctor-patient relationships can help overcome racial and ethnic disparities in healthcare.
Physics Nobel laureate Saul Perlmutter is the Franklin W. and Karen Weber Dabby Professor of Physics at the University of California, Berkeley. An astrophysicist and cosmologist, the director of the Berkeley Institute for Data Science also develops and teaches courses on scientific-style critical thinking for scientists and nonscientists.
Former U.S. Secretary of Defense Ashton Carter is a physicist and technologist who now directs the Harvard Kennedy School's Belfer Center for Science and International Affairs and is Belfer Professor of Technology and Global Affairs at Harvard.
Additional information about PCAST and its members can be found at www.whitehouse.gov/PCAST.