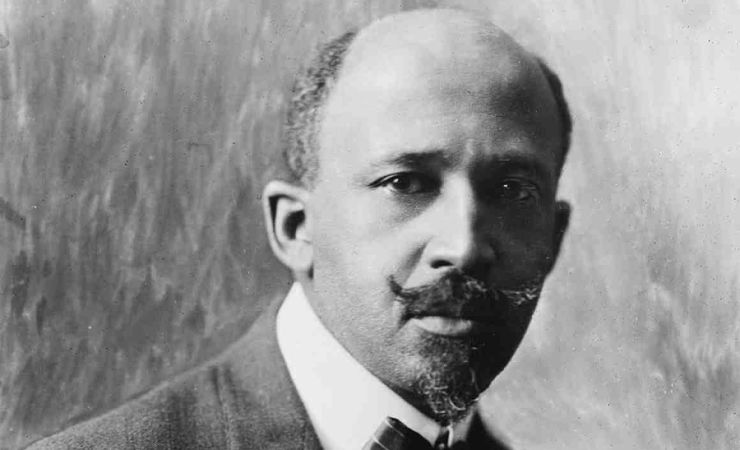 The British Academy, as part of its Thinkers for Our Time series of public talks, will examine the legacy of the pioneering American sociologist W.E.B. Du Bois. The one-hour online event will air on November 25 from 8 a.m. ET/4 p.m. GMT.

Du Bois, born in 1868, stands as one of the most important and influential civil rights activists and intellectuals of the 20th century. As co-founder of the NAACP (National Association for the Advancement of Colored People) and author of the seminal book The Souls of Black Folk, Du Bois's profound writings and analysis of race and racism continue to shape the way scholars think about these issues today. While Du Bois is arguably best remembered as a sociologist, he refused to confine his work to a single academic discipline, form or genre. A true polymath, he is also celebrated as a historian, philosopher, fiction writer, editor and pioneer in the field of data visualization. His stature has only grown since his death in 1963.
As part of the Thinkers series, an expert panel will reflect on his extraordinary life and legacy. The panel, chaired by the Financial Times' executive opinion editor, Jonathan Derbyshire, includes:
Hakim Adi, professor of the history of Africa and the African diaspora, University of Chichester
Paul Goodwin, chair of contemporary art and urbanism, University of the Arts London; independent curator
Sharon Monteith, distinguished professor of American literature and cultural history, Nottingham Trent University
Thinkers for Our Time is a series re-thinking the life and work of influential figures from across the British Academy's disciplines, particularly history and the arts. Previous events in the series have explored Sigmund Freud, Sylvia Pankhurst, Christina Rosetti and Charlie Chaplin.
The event will be staged on Zoom Webinar and features live subtitling. While free, booking is required.