---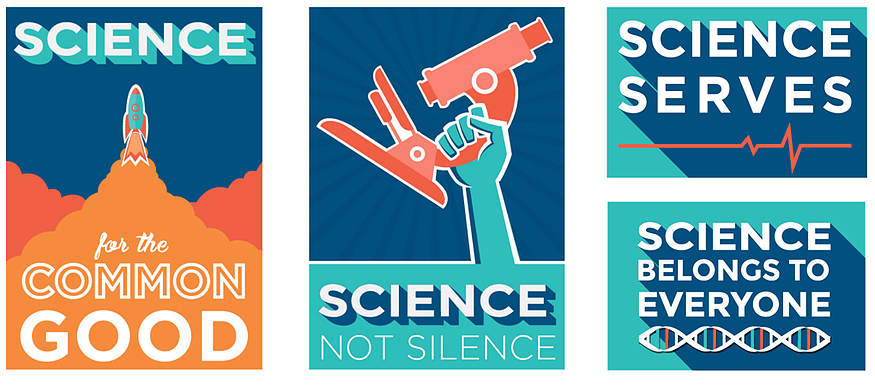 On April 22, 2017, the world saw the first-ever global effort to lobby for science – the March for Science. More than a million people in 600 different locations across the world demonstrated for solid science and evidence-based policy.
Last year's March for Science originated on social media with fears brought about by changes to science policy and science budgets that followed the swearing in a new U.S. president.  A disdain for climate science and a stated intent to dismantle many environmental regulations activated marchers, as did, to a smaller extent, the continuing drumbeat to reduce federal funding for social science research.
In the year since, the back and forth between science, government and the shaping of policy sustained the momentum for a second march, which takes place this Saturday. As Maggie Villiger, the science editor of U.S. version of The Conversation wrote in December, "Scientists felt under siege as the Trump administration purged information from government websites, appointed inexperienced or adversarial individuals to science-related posts and left important advisory positions empty. Researchers braced for cuts to federally funded science."
And while actions by the likes of Environmental Protection Agency head Scott Pruitt and House Science Committee Chairman Lama Smith still set many scientists' teeth on edge, 2018 was not all bad news. Despite major cuts sought in the administration's budget proposal for many science agencies, the actual federal budget for the current fiscal year increased science research funding substantially – even dramatically at the National Institutes of Health.
Against this backdrop the second march is planned, a grassroots effort that really took root. "We do not merely react to the problems of today," the march's website insists. "We look forward, aspiring toward an inclusive, integrated vision for the future of science and science policy." The organization behind this year's march wants to be clear that this public event is open to all and not an attack any one person or political affiliation. "This isn't about any one politician — this is about science and policy, scientists and science supporters," the group's website states. Which isn't to say individuals aren't scrutinized: The goal being to "hold leaders accountable for 'developing and enacting evidence-based policy.'"
While there will be at least 230 satellite marches around the world this year, the main March for Science will again take place in Washington, D.C. It takes place on Saturday, April 14 (and not on Earth Day, as it did in 2017.) on 15th Street NW between Constitution and Independence avenues. Expo booths will be open all day, starting at 9 a.m., on the National Mall, along with letter writing tables and voter registration. Teach-in tents hosted by The Nature Conservancy, AAAS, the American Chemical Society, the Optical Society, and the Government Accountability Project will be open, too.
A rally hosted by Justin Shaifer, executive director of Fascinate Inc., and Wendy Zukerman, host of Science Vs., starts at noon. The rally features an eclectic mix of speakers like retired Navy admiral David Titley, Mari "Little Miss Flint" Copeny, Harvard's Sheila Jasanoff, and Florida Institute of Technology's Hakeem Oluseyi. The marching part of the March start at 2:30 p.m., and will be livestreamed.
If you would like to attend the Washington march, in other satellite cities around the world, or in the digital march, please RSVP here.
---