SAGE Ocean is pleased to announce their 2nd Speaker Series titled "Violence, VR & Video Data – Experimental Research into Violent Events." This second session will see Mark Levine discussing his recent work which includes the use of virtual reality to study the behavior of bystanders in violent emergencies.
This is a unique opportunity to hear Mark talk about his experimental research first-hand and to ask him any questions you may have. Join SAGE Ocean and Mark Levine talk about his experimental research into aggressive and violent events, where he used CCTV footage and Immersive Virtual Environments to study perpetrator, victim and bystander behavior.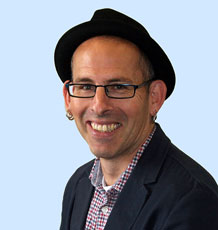 Mark Levine is a Professor of Social Psychology at the University of Exeter whose research focuses on the role of social identity in pro-social and anti-social behavior.
This event is free and pizza/beer/wine will be provided.
The Event will take place at the SAGE Publishing Office in London at 6p.m. May 11th. Space is limited, so please RSVP if you plan to attend.
---
Call for Speakers!
If you're interested in speaking at one of our future events and engaging with the social science, publishing and tech communities in London, we'd love to hear from you.
Please send us a message and we'll get back to you with more information.