---
I remember a time, at the beginning of my career, when it seemed like I was my vita. That, of course, means that I was expected to publish, publish in the right journals, fund my own research through grants, serve on visible editorial boards, and so forth, … but mainly publish and publish in the right journals. As tenure review time rolled around the discussion would seem to start and stop on one's publication record. Good guy, yes! Great teacher, yes! Contributes service to the school and profession, yes! But, alas, one too few A-level pubs! We wish you luck elsewhere.
I saw this happen far too often. As I matured in my role as a faculty member, I came to understand all the things that were needed from faculty to create and sustain a great business school. I know, in part, because my first job out of my doctoral program was at a brand-new university, The University of Texas at Dallas. I was among the first 250 faculty hires at UTD in 1975. I succeeded in putting together a research record that earned honors … and tenure, and I also was part of creating and implementing the policies, processes and governance of this fledging university.
Sometime by the mid-1980s, I think, something changed. We still expected those A-level publications, but now it seemed that good business schools were protecting their newly minted assistant professors by offering reduced teaching loads, summer salary support guarantees, and minimal committee work so that they would have time to focus on their research. (Yes, it boggled my mind – I helped create a new university and business school while doing high level research that turned into A-level publications.)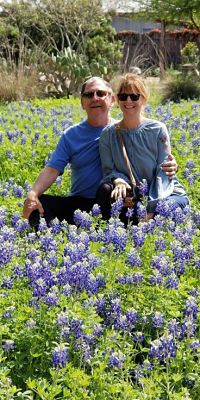 Before I could acclimate to this changing reality, I found that the applicants out of excellent doctoral programs expected all of this as their birthright! "How dare you ask me to serve on a committee! I have my career to think about, and I can't waste my time as part of self-governance!"
Then, the world seemed to shift one more time. Business schools were being evaluated on many fronts, not just the publication record and national visibility of their faculty. Business school deans, everywhere, understood the necessity of serving multiple stakeholders … and serving them well. Now, great business schools needed faculty to do more than publish, but also to teach and serve students well, to join in events with students and their parents, to meet with and serve local businesses and recruiters, to be a part of executive outreach of all sorts, and to create and support new programs that would attract and serve students for an evolving business reality. At my university, TCU, that meant, new e-biz, supply chain, consulting, and leadership programs, as well as new entrepreneurship, finance and supply chain centers. We needed faculty to integrate across the campus to look for synergies with other areas (e.g., business and engineering around entrepreneurial ventures), and were expected to give our expertise (= time) to the community in ways that raised the tide for us all.
We, in effect, needed more and more from a smaller proportion of the faculty – in part because those just beginning their careers were still time-protected! This could make for a difficult time for deans, department heads and center directors, who needed to get the attention, time and support from faculty to contribute to their missions. After all, faculty were still considered to be their vitas, and their vitas had to contain A-level pubs.
In my business school, we succeeded in engaging most faculty at all levels in expanding their roles and their time to accomplish what they needed and what the school and department needed. We did this because, in part, we came to understand that we're all owners of our collective academic world and the vision we moved toward was one we all (really, most) seemed to care about. And, in doing this, many faculty came to see, as individuals, that we needed to be partners with the school's leaders to help ensure that the collective could succeed.
That was the take-away. We needed to be partners. Partnership is an interesting term. I have spent the last 20 years of my career looking at leadership in times of change. The old concept of follower, while still needed, is incomplete. When the world changes continuously and at a faster pace each passing year, we can't afford to have followers – people who wait for their marching orders; who follow the lead. Rather, we need people to step up to challenges and opportunities they encounter– to act rather than wait. To lead, at their level, rather than follow.
This model underscores the need for shared responsibility for meeting work requirements, addressing existing problems, and identifying new directions with everyone's involvement. It is what's missing in so many of our businesses that settle for hiring, managing, incentivizing, promoting and trying to retain their best people in hopes that they will make strong, positive contributions. Living in hope, however, is a far cry from creating a work relationship that can be counted on to deliver real contributions. (From my book, pp. 35)
That's what we need today in academia. Yes, we need scholars to be scholarly. Yes, we need evidence that their scholarship matters. Yes, we may need to make uncomfortable decisions for those faculty who fall short of demonstrating what academia has been and needs to always be. AND, we need faculty to do so much more. We need them to be partners to the mission of their business school and university.
We need them to be more than their vitas!
In many ways, I described what most of us want from the people we employ – support, expertise, time, commitment, follow through, and a willingness to address what needs to be addressed without waiting for direction, instruction, or permission. … Partnership is a different way of creating a role for people in our business; not in a legal sense, but in an attachment sense. Partners act with a mission to contribute and to do so in ways that might go far beyond a traditional understanding of a work role. … Partners do what needs to be done. (From my book, pp. 36)
I do not speak to a fool's errand of watering down the need to deliver results on scholarship. I also do not speak to a fool errand having faculty succeed (in terms of their publication record) while the business school falls short of meeting its multi-stakeholder mission. You will recall, I helped to create a business school and university while producing A-level publications.
We need them to be more than their vitas!
How do we do this? Take a look at the following passage from my book. It's a teaser for why you might want to read it. I wrote it based on two decades of experience working with business leaders around issues of change. I think this book provides a handrail to leaders in all areas (including academia) for creating a leaderful organization – one where its people understand their responsibility to serve each other and their organization in addition to serving themselves.
This book is about the few Simple Truths that have always mattered for engaging the heads and hearts of people. Leaders who embrace these simple truths produce what I call a People-Centric culture. It is one that puts the responsibility for long-term success in a turbulent business environment where it belongs – on the people who have to embrace and enact new visions, strategies, business models, technology, and reorganizations if the business is to prosper. After developing these ideas, I speak to the kind personal leadership necessary to live these truths and become a People-Centric leader, and what it takes to earn the right to lead others in this direction. (From my website.)
See more about the power of turning your people into your partners in The Simple Truths About Leadership: Creating a People-Centric Culture. You can find more information on my website: www.SimpleTruthsLeadership.com. But, be warned, this book will change how you think about people and leadership forever.
---