The annual Data Science for the Public Good Symposium — occurring today — is a free opportunity, open for all, to see how seasoned scholars and enthusiastic students have combined to harness data, big and small, to attack real-world problems.

Every summer, the University of Virginia's Biocomplexity Institute's Social and Decision Analytics Division's Data Science for the Public Good (DSPG) Young Scholars program draws university students from around the country to work together on projects that use computational expertise to address critical social issues faced by local, regional, state or federal governments. The students conduct research at the intersection of statistics, computation, and the social sciences to determine how information generated within every community can be leveraged to improve quality of life and inform public policy. The program, held at the University of Virginia's Arlington offices, pairs undergraduate interns and graduate fellows who work in teams collaborating with postdoctoral associates and research faculty from the division, and project stakeholders.

The keynote speaker will be Jeri Mulrow, vice president and director of statistics and evaluation sciences at Westat. Her talk aims to provide a candid insight on the potential good data science can provide to the world, including how some elements like people skills, technology, and critical laws can provide the basis for data science to make positive change in society.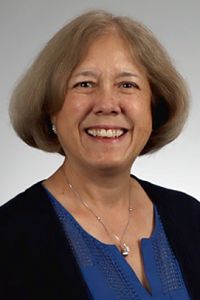 Mulrow joined Westat after retiring from federal service, having served as the principal deputy director at the Bureau of Justice Statistics, Department of Justice, as deputy division director at the National Center for Science and Engineering Statistics with the National Science Foundation, and as a mathematical statistician at the Statistics of Income Division, Internal Revenue and the National Institute for Standards and Technology. She was elected Fellow of the American Statistical Association in 2010 and is a past vice president of ASA.
The webinar starts at 1 pm ET on Friday, August 6, with the plenary session, followed at 2 p.m. by an overview of the Young Scholars Program and a poster session of the scholars' projects at 2:30.
To attend, register here: https://virginia.zoom.us/webinar/register/WN_m0rMXcq6RgC5emuxobmXaw
The symposium is delivered in partnership by the University of Virginia's Biocomplexity Institute, Darden School of Business, School of Data Science, and Democracy Initiative's Equity Center.