This year's annual lecture from the Political Studies Association will see political scientist Robyn Eckersley from the University of Melbourne deliver a talk titled "Frozen Out? Political Science in a Heating World." The lecture will take place online on Tuesday, November 2 at 7 p.m. GMT.

This lecture will draw out what is at stake at the United Nations Climate Change Conference in Glasgow (known as COP26) on October 1 through November 12 against the backdrop of the larger civilizational challenge of global heating. It will offer some reflections on the impact and role of political science and what it has to offer in the face of this challenge.
Eckersley's lecture will be followed by a Q&A session from the audience chaired by the BBC's Huw Edwards.
The lecture is presented in partnership with SAGE Publishing. SAGE is the parent of Social Science Space.
For questions about the event, email events@psa.ac.uk.
Speakers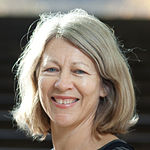 Robyn Eckersley is Redmond Barry Distinguished Professor in the Discipline of Political Science, School of Social and Political Sciences, University of Melbourne and a Fellow of the Academy of the Social Sciences in Australia. She has published widely in the fields of environmental political theory, politics and the state; ecology and democracy; International Relations and global environmental governance, with a special focus on the ethics, politics and governance of climate change. In 2019, she received a Distinguished Scholar Award by the Environmental Studies Section of the International Studies Association. Her books include Environmentalism and Political Theory (1992) and The Green State: Rethinking Democracy and Sovereignty (2004).
Huw Edwards is a Welsh journalist, presenter, and newsreader. As the BBC News lead presenter for major breaking news in the United Kingdom, Edwards presents BBC News at Ten, the corporation's flagship news broadcast. He also presents BBC coverage of state events, international events, the hour-long BBC News at Five on the BBC's rolling news channel BBC News and occasionally presents either as relief or as the BBC's chief presenter BBC News at Six, BBC News at One, BBC Weekend News and Daily Politics, as well as on the BBC's international news channel BBC World News.