---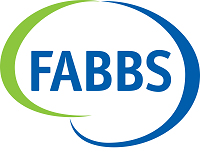 The Federation of Associations in Behavioral & Brain Sciences has named six winners of its 2017 Early Career Impact Award. The award goes to early career scientists of FABBS member societies who have made major contributions to the sciences of mind, brain, and behavior, and who are within the 10 years of having received their PhD. The goal is to enhance public visibility of these sciences and the particular research through the dissemination efforts of the FABBS in collaboration with the member societies and award winners.
Rebecca England Amariglio, Harvard Medical School | 2017 Massachusetts Neuropsychological Society Award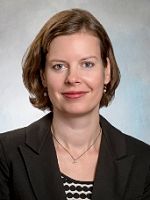 Rebecca Amariglio works to improve our ability to identify and track the earliest stages of Alzheimer's disease by developing and optimizing sensitive instruments that measure subtle cognitive and functional changes. Beginning in fellowship, her research began to focus on the utility of subjective cognitive concerns as a risk factor for cognitive impairment in older individuals.
She is a clinical neuropsychologist and a research investigator at Massachusetts General Hospital and the Center for Alzheimer Research and Treatment at Brigham and Women's Hospital, and has been recently promoted to assistant professor in neurology at Harvard Medical School. Amariglio is co-investigator of the Harvard Aging Brain Study.
Over the last five years, she has been awarded the New Investigator Research Grant by the Alzheimer's Association and the NIH Career Development Award to further the study of subjective cognitive concerns and their association with objective cognitive testing, AD biomarkers, and longitudinal outcomes in clinically normal older individuals. Amariglio is a member of the Subjective Cognitive Decline International Working Group that has worked toward developing universal criteria for defining subjective cognitive decline as an at-risk stage for Alzheimer's. This group recently published a paper in collaboration with the Alzheimer's Disease Cooperative Study, validating a specific questionnaire that measures subjective cognitive concerns of both the participant and a study partner. Additionally, Amariglio and her group have published a paper in Neurology demonstrating that greater subjective memory complaints corresponds with advancing stages of preclinical Alzheimer's.
She earned her doctorate in clinical psychology from the University of New Mexico, completing a pre-doctoral fellowship at the Yale School of Medicine.
Edward Cokely, University of Oklahoma | 2017 Society for Judgment and Decision Making Award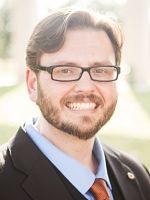 Edward Cokely has made significant advances in the psychology of skilled decision making, with applications in risk communication and adaptive technology. He is known for his research on cognitive abilities and inclusive decision education. In addition, his research has advanced frontiers in scientific understanding of simple, effective decision aids, visual aids, and training programs including adaptive computerized tutors to improve high-stakes decision making among diverse and vulnerable individuals who vary widely in ability, proficiency, education, background, and country of residence.
Cokely serves as Presidential Research Professor and Associate Professor of Psychology, and co-founding faculty of the National Institute for Risk & Resilience, at the University of Oklahoma and was previously a postdoctoral fellow at the Max Planck Institute for Human Development after earning his doctorate in psychology from Florida State University. In fewer than 10 years after earning his PhD, Cokely has published over 60 papers which have been cited over 2,000 times. In the same time period, he has mentored 10 PhD students and secured more than $2 million in funding for research and student support. He's received several major awards including a 2013 National Science Foundation CAREER Award and the APA's Award for Best Research Paper in Applied Experimental Psychology (2012).
He has developed the Berlin Numeracy Tests and associated outreach efforts via www.RiskLiteracy.org, a multinational collaborative informed decision making project. Today, more than 100,000 people from 166 countries have taken one of the tests.
A passage from one of his papers shows his conviction that people, regardless of background, can improve their decision making ability:
"For more than a century people have used theoretical assumptions to argue that general intelligence constrains decision making quality, causing substantial differences in human potential and outcomes…[with implications for] the structure of our policies, rights, institutions, and welfare practices. […] Setting aside moral and ethical outrage, at the heart of the scientific issue is a basic question about whether or not abilities actually constrain decision quality. [Our] experiments, training programs, and cognitive process tracing studies provide converging causal evidence [that] skilled decision making generally does not require high-levels of fluid intelligence or special abstract reasoning capacities… [With the right support] nearly anyone has the ability to make well-informed and skilled decisions so long as they understand risks."
Michael C. Frank, Stanford University | 2017 Cognitive Science Society Award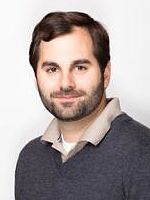 Michael Frank's research is at the cross-section of experimental and computational approaches to development, with a focus on language and cognition. His general approach is to use large-n studies to examine specific cognitive and linguistic abilities that he then compares to model results from a Bayesian framework perspective. Frank has made theoretical contributions in early visual development by looking at how infants examine faces, math learning using experimental and interventional approaches, cross-cultural studies involving largely un-westernized populations (e.g. the Piraha), a long line of work on pragmatic inference in infancy and childhood, and a set of studies on children and adult's word learning.
Frank, an associate professor of psychology at Stanford University who earned his doctorate in brain and cognitive sciences from MIT, began his research career with two separate PhD fellowships, one each from NSF and the Javits Foundation. After finishing his PhD in four years, he became a faculty member in the Department of Psychology at Stanford University.
He has worked on several large efforts focused on methods, reproducibility, and replicability. He has conducted several studies with hundreds of participants by testing outside the lab in a museum setting. He and his team created Wordbank, an open database of information about children's vocabulary growth, using the Macarthur-Bates Communicative Development Inventory. Frank has also contributed to the Open Science Collaboration, a meta-analysis project called 'Metalab', and has recently started a replicability project called ManyBabies.
Richard Morey, Cardiff University | 2017 Psychonomic Society Award
Richard Morey's work focuses on the development and use of inferential methods in science in general, and psychology in particular. His work identifies alternative statistical and modelling techniques to replace known problematic ones that are in widespread use. He does so by revealing the differences and commonalities across approaches, underlying assumptions, and uncovering advantages of newer approaches. The work is timely, innovative, and impactful. Morey's work and ideas have sparked intense discussions both within the literature and in social media, where it has raised awareness of behavioral science and its importance more broadly.
Morey is the author of over 50 articles and book chapters, and in 2011, he was awarded a grant from the Netherlands Organization for Scientific Research Innovational Research Scheme: Veni for work in cognitive psychology. He is active on social media championing statistical modeling and Bayesian interference, as the author of the BayesFactor software. He is a digital associate editor of the Psychonomic Society, regularly writing articles for broader public consumption.
Dr. Morey is a senior lecturer at the School of Psychology at Cardiff University. He previously was an assistant professor at the University of Groningen and earned his doctorate in psychology – cognition and neuroscience from the University of Missouri-Columbia.
Ozioma C. Okonkwo, University of Wisconsin, Madison | 2017 National Academy of Neuropsychology Award
Ozioma Okonkwo's research program currently comprises two interconnected themes: examining how alterations in central nervous system biomarkers place some cognitively-normal individuals on a trajectory to Alzheimer's dementia, and generating knowledge on whether and how specific modifiable (e.g., physical exercise, cognitively-stimulating activities) and non-modifiable (e.g., genetic makeup) factors provide resilience to the bad effects of biomarker changes on cognitive function.
Okonkwo is an assistant professor in the Department of Medicine at the University of Wisconsin-Madison. He completed a fellowship at Johns Hopkins University School of Medicine and also a VA Advanced Fellowship at the Geriatric Research, Education, and Clinical Center after earning his doctorate in medical/clinical psychology from the University of Alabama at Birmingham.
He reported novel findings linking specific biomarker profiles to cognitive decline, disease progression, and conversion to Alzheimer's dementia in persons with mild cognitive impairment. In later studies, he discovered that asymptomatic middle-aged adults with a parental history of Alzheimer's disease exhibited very circumscribed atrophy of the posterior hippocampus over a 4-year interval, but that this hippocampal shrinkage was not accompanied by observable memory changes. This work challenged the prevailing hypothetical model of Alzheimer biomarkers by demonstrating that shrinkage of critical brain structures occurs much earlier in the course of the disease than postulated. In another landmark study, Okonkwo and colleagues showed that cognitively normal middle-aged adults whose mothers have Alzheimer's disease exhibit decreased cerebral blood flow in the same brain regions that were hypoperfused in patients with Alzheimer's dementia. He has utilized avant-garde machine learning to decipher the pattern of brain atrophy that predicts future cognitive decline in presently asymptomatic individuals.
Dr. Okonkwo has contributed several novel findings to the field showing that certain lifestyle and genetic factors attenuate the impact on risk of aging, the cardinal risk factor for Alzheimer's disease. Specifically, he reported that high levels of physical activity in midlife attenuates the deleterious effect of aging on core biomarkers of Alzheimer's disease and that intellectual enrichment from higher education abates the adverse effect of aging on cerebral amyloid and tau.
While concerted effort continues for curative therapies, increasing attention is turned toward avenues for prevention. Okonkwo's work is well-attuned to this two-pronged approach to forestalling Alzheimer's looming epidemic: discovering sensitive methods for identifying cognitively-normal individuals who may be at heightened risk for the disease and providing critical information concerning lifestyle steps that people could take toward lowering their risk.
Bethany Reeb-Sutherland, Florida International University | 2017 International Society for Developmental Psychobiology Award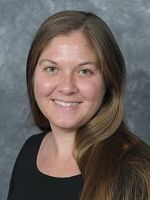 Bethany Reeb-Sutherland's research examines individual differences in socio-emotional behavior and the biological and environmental factors that influence such development. She has made major contributions to our understanding of the development of anxiety and various behavioral and neural mechanisms which contribute to this disorder as well as furthering our understanding of the mechanisms involved in the development of heterogeneity in social behavior during infancy and toddlerhood.
Reeb-Sutherland is an assistant professor of psychology at Florida International University.
One area of her research focuses on risk factors associated with the development of anxiety and the moderating role of attention processes. To address this issue, she examined measures of attention both at the neurophysiological (i.e., EEG, ERP) and behavioral levels and found that attention processes are heightened only in behaviorally inhibited adolescents with a history of anxiety when stimuli are either novel or threatening. These biases in attention are apparent earlier during both childhood and even infancy long before the manifestation of anxiety suggesting that attention processes especially those related to the processing of novel or threatening stimuli may provide insight into the etiology of anxiety.
Reeb-Sutherland's most recent line of research furthers our understanding of underlying mechanisms of heterogeneity in infant social behavior and associated neural correlates. She examined the modulatory effect of social stimuli on learning processes in human infants during the first months of life as well as the relation between heterogeneity in early associative learning and the development of later social behavior. Results suggest that infants who more readily detect contingencies and learn the relations between stimuli in their environment display higher levels of social skill across the first year of life.
She also engages and trains many under-represented individuals in the STEM fields at both the graduate and undergraduate levels. Currently 90 percent of her undergraduate research assistants are Hispanic females, and two of three graduate students are Hispanic females.
Reeb-Sutherland completed a fellowship at the Child Development Laboratory at the University of Maryland after earning her doctorate in psychology at the University of New Mexico.
---