---
"Our goal is to pique students' curiosity about the social world—and then to give them the academic tools to understand that world, analyze it, and maybe even change it," William J. Chambliss and Daina S. Eglitis wrote in the third edition of Discover Sociology.
Chambliss, who was a professor of sociology at the George Washington University until his death in 2014, and Eglitis, currently an associate professor of sociology at GWU, found that when first delving into this "social world," as they called it, it may be surprising just how many fields are intertwined in the study of sociology.
From police officer to data scientist; public relations specialist to nutritionist, a sociology degree can give way to future careers in a wide range of occupational fields. Skills in sociology can serve as advantageous tools for successful professions in law, business, healthcare, government and more. Among other beneficial skills, sociology students learn how to gather and analyze data, identify and address social problems and carry out effective written and oral communication—all of which are instrumental in the professions listed below.
Chambliss and Eglitis highlight these skills and the knowledge developed by studying sociology, talk to recent graduates about how they use sociology in the workplace and provide an overview of the field's educational requirements, median income and expected growth potential in an effort to show students just how far a sociology degree can take them. View the infographic below to see some possible career paths for sociology graduates.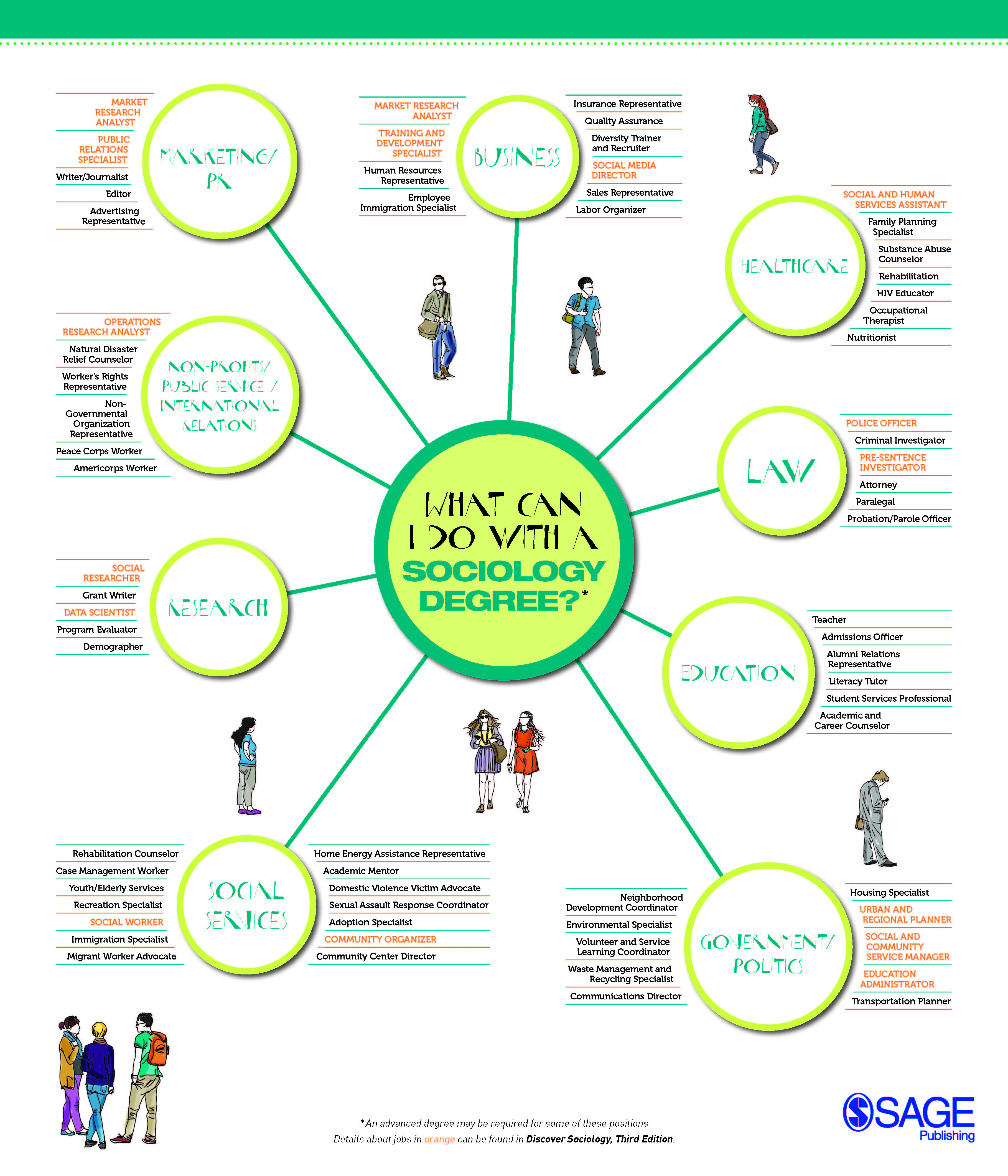 ---