---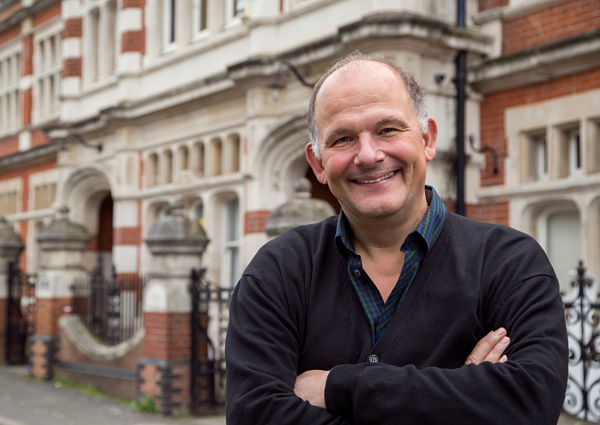 Sociologists Les Back and Shamser Sinha spent a decade following 30 migrants in London, a study that forms the narrative in their new book, Migrant City. But the book, which includes the names of three of their subjects as additional co-authors, doesn't focus the lives of 30 characters, but 31.
"In the end," Back tells interviewer David Edmonds in this Social Science Bites podcast, "Shamser Sinha and I learned so much about not only the experience of migration, but about London as a space and a place that is made through migration. So this is not really just a migrants' story; it's the story of London but told through and eyes, ears and attentiveness of 30 adult migrants from all corners of the world."
Given the focus on immigration at present – whether into the European Union from the developing world, into Britain from the rest of pre-Brexit Europe, or into the United states from points south – Edmonds inquires whether the immigrants were in London legally or not. They were both, although Back notes that migrants in general often pass between the two states. The question itself allows Back to expound on the way that that binary colors so much of the conversation about immigration.
"The idea of the immigrant itself holds our thinking hostage very often; that's one of the big points we wanted to make. It's so coded, it's so symbolic in our political culture, particularly the legal/illegal ones that bear down on the public debates – the good migrants vs. the unwanted ones."
Sinha and Back's work was part of a larger European Union-funded seven-country study of migration in Europe. The pair's longitudinal ethnography In, and of, London was accompanied by a conscious effort not just to "mine" the 30 migrants of their personal experiences and data; the sociologists were "doing research alongside people, instead of just in front of them and on them."
Many of the migrants were happy to become more than mere subjects, hence the writing credit for three of them.
"To say that the participants are co-authors, on the one hand, is an attempt to honor their contribution," Back recounts in explaining the unique two-plus-three byline. "On the other hand, we felt there was a bit of sleight of hand, because at the end of the day Shamser and I spent 10 years listening to people, thinking about the way they documented their own lives and observed their own lives and the way we made sense of that. At the end of the day, Shamser and I pulled this piece of writing together and shaped it. So it would be wrong to not acknowledge that."
Back describes both the alienation the migrants experienced, but also their "enchantment" with being a London, a city which had often loomed large in their lives well before they set off to live there. "Very often, those young people were here because British interests, or London's interests specifically, had been alive in the places where they grew up, their hometowns and their far-off places. … They are here because we were there, or continue to be there."
A native Londoner, Back is a professor of sociology at Goldsmiths, University of London. He is both a student of Goldsmiths, having done undergraduate and postgraduate studies there, and since 1993 has been on the faculty there.
In that time he's written number of books, including 2007's The Art of Listening; 2002's Out of Whiteness: Color, Politics and Culture (with Vron Ware); and 2001's The Changing Face of Football: racism, identity and multiculture in the English game (with Tim Crabbe and John Solomos). In 2016, his Academic Diary: Or Why Higher Education Still Matters, was the first book ever published by the then new Goldsmiths Press.
To download an MP3 of this podcast, right-click HERE and save.
---
For a complete listing of past Social Science Bites podcasts, click HERE. You can follow Bites on Twitter @socialscibites and David Edmonds @DavidEdmonds100.