---
While 'corporate social responsibility' has been a staple of conversations in the business world, CSR isn't necessarily on the lips of those outside the boardroom. That reality was a guiding principal for Janis Teruggi Page and Lawrence J. Parnell as they wrote the new textbook Introduction to Strategic Public Relations: Digital, Global, and Socially Responsible Communications, which as its name suggests includes social responsibility as key component of corporate messaging.

That message must have resonated, since the Textbook and Academic Authors Association honored the book with one of its Most Promising New Textbook Awards at the just-concluded annual meeting.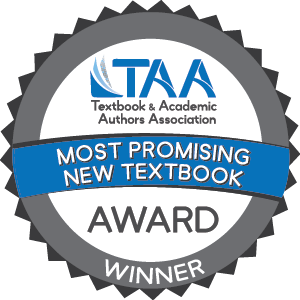 Between them, Page and Parnell have more than a half century of experience as public relations practitioners in addition to their academic roles. Page has had faculty appointments at the University of Florida, American University, and George Washington University, where she is on the Strategic Public Relations faculty in the Graduate School of Political Management. In 2016 she was named Professor of the Year in GWU's College of Professional Studies. Parnell, also at George Washington University, was in 2003 selected to the PR Professional of the Year by PRWeek; in 2009 he was named to the PR News Hall of Fame, and in 2015, the George Washington University master's in strategic public relations, which he leads, was named Best PR Education program by PRWeek.
In the interview below, Page – a professor at University of Illinois at Chicago and George Washington University – discusses the thinking behind the book and how social responsibility was woven into the text instead of bolted on at the last minute (or not at all, as seen in most other volumes).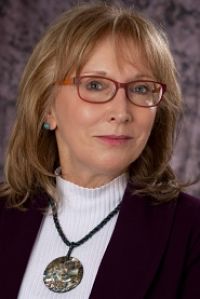 Could you tell us a little bit about your academic journey?
I earned a B.A. in English at U.C Berkeley, a master's in teaching English at National-Louis University, and a Ph.D. in mass communication at Missouri School of Journalism. I began my academic teaching career in 2005 at the University of Florida, College of Journalism and Communications, Department of Public Relations—and have specialized in teaching public relations ever since.
How did that journey lead you to write a textbook? What was the original reason you wrote the book?
I discovered the need for this textbook while teaching in the Strategic Public Relations master's program, Graduate School of Political Management, George Washington University. After teaching the introductory and capstone courses, I began teaching a course on corporate social responsibility (CSR) and sustainability communications. I could only find business textbooks on CSR – with spare coverage of communications. So, my co-author (director of the SPR program Lawrence Parnell) and I proposed a CSR communications textbook to SAGE. After brainstorming with the editor, we decided to make it an introductory PR book with CSR woven throughout – to reflect this new corporate reality that "doing good" is beneficial for all, and to prepare PR students, from the very beginning of their studies, to be informed and trained on the need to lead and communicate it.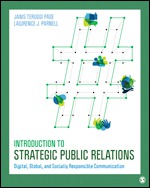 How is this book different from other titles in the field?
As stated in the last answer, this is an introductory PR textbook that is framed from a CSR perspective. It teaches all areas as do the other titles but differentiates with CSR throughout.
What's the most important lesson you learned in writing this textbook?
It's hard to just pick one. From an organizing perspective, I learned the value of developing and working from a structured template, which Anna Villarruel from SAGE provided. It streamlined progress on the book from both a content and scheduling perspective. Another lesson is to reach out EARLY to key industry professionals for personality profile submissions. It was equally important to have rather firm deadlines and to establish a strict research/writing schedule myself.
Outside experts have now spoken as to whether your book is a success. But from your vantage point, why is this book a success?
It is written and visually designed to engage students. It presents fresh content essential to inform and excite them about PR principles, practices, personalities, and their future careers. And it offers unique and thorough examples, guidance, and lessons on incorporating an integrated CSR-perspective into business and communication strategies.
While receiving an excellence award is certainly an honor, what sort of actionable information does being recognized by TAA provide you?
Earning praise and recognition for excellence from our peers – the members of TAA – gives me additional incentive to further promote the book for teacher/classroom use, and to continue authoring textbooks.It is also noteworthy that the textbook is the only public relations book receiving this particular award. That is certainly proof of its unique excellence and worth repeating.
---