Scholars and artists whose work ranges from using statistical inference to address economic, social, scientific and medical challenges, to understanding the individual representation through the lens of literature, state propaganda, or music are among the new fellows in the 2020 class of the MacArthur Foundation.
Each year, the MacArthur fellowship and grant program awards unrestricted fellowships and a stipend of $625,000 to around 20 to 30 talented individuals who have shown extraordinary originality and dedication in their creative pursuits and a marked capacity for self-direction. As the foundation explains, "Although nominees are reviewed for their achievements, the fellowship is not a lifetime achievement award, but rather an investment in a person's originality, insight, and potential. Indeed, the purpose of the MacArthur Fellows Program is to enable recipients to exercise their own creative instincts for the benefit of human society."
Since the program's inception in 1981, some 1,061 people have been named recipients of the so-called 'genius grants.'
Here, we highlight several fellowship recipients with backgrounds in the social, behavioral and data sciences from this year's cohort of 21:
Econometrician Isaiah Andrews, 34, is recognized for his work developing reliable and broadly applicable methods of statistical inference to address key challenges in economics, social science and medicine. Andrews incorporates ideas from different geometry and decision theory to build technically rigorous statistical inference methods that overcome common problems encountered in applied empirical work.
Tressie McMillan Cottom is a sociologist, writer and public scholar shaping discourse on pressing issues at the confluence of race, gender, education and digital technology. In her study of for-profit colleges, Lower Ed: The Troubling Rise of For-Profit Colleges in the New Economy (2017), McMillan Cottom explored the rapid growth of such institutions in the context of rising inequality in the United States. Her recent book, THICK: And Other Essays (2019) is a collection of essays that offer a powerful treatise on the perilous cultural space occupied by Black women in America.
Damien Fair is a cognitive neuroscientist recognized for his investigation into resting state brain connectivity – the brain's intrinsic or spontaneous neural activity. He has been able to observe how distinct regions in the brain communicate with each other and how this communication evolves at different stages of development. Fair's most recent investigations focus on the effects of early life environmental influences and childhood experiences on resting state networks in human and animal models. He co-built a software platform called Frame-Wise Integrated Real-Time Motion Monitoring to make scanning more entertaining for patients and to enable scanner operators to correct for motion-distorted data in real time.
Environmental health advocate Catherine Coleman Flowers brings attention to failing water and waste sanitation infrastructure in rural areas of America. Her research highlights its role in perpetuating health and socioeconomic disparities, with her 2019 report, "Flushed and Forgotten: Sanitation and Wastewater in Rural Communities in the United States," examining the inequal access to sanitation and clean water within a framework of human rights.
Anthropologist and media scholar Mary L. Gray investigates the ways in which labor, identity, and human rights are transformed by the digital economy. Her 2009 book Out in the Country: Youth, Media and Queer Visibility in Rural America examined queer rural youths' use of digital media to negotiate emerging identities and to find community. Gray's research uncovers new insights into how these processes play out in rural contexts and presents a corrective to assumptions that the only viable option for queer individuals to live visibly is in urban environments.
Fred Moten is a cultural theorist and poet creating new conceptual spaces that accommodate emergent forms of Black cultural production, aesthetics and social life. In his theoretical and critical writing on visual culture, poetics, music and performance, Moten seeks to move beyond normative categories of analysis that are grounded in Western philosophical traditions. He is developing a new mode of aesthetic inquiry wherein the conditions of being Black play a central role. Moten's most recently completed three-volume theoretical treatise, consent not to be a single being (2017-2018), features the breadth of his theoretical insights that extend across the arts and humanities as he explores notions of performance and freedom and formations of Black identity.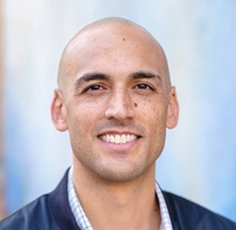 Sociologist Forrest Stuart investigates the causes and consequences of entrenched poverty and brings to light the lived reality of those who experience it. His research combines historical and theoretical analysis with extensive ethnographic fieldwork, as he situates communities impacted by poverty and violence within the context of broader policy decisions and cultural forces. His most recently published book Ballad of the Bullet: Gangs, Drill Music, and the Power of Online Infamy (2020) focuses on the use of social media through the creation of drill music videos among gang-associated youth in Chicago. Stuart's work helps us to better understand the lives of people whose humanity is often obscured by stereotypes and challenges long-held assumptions about the forces that shape urban poverty and violence.
Nanfu Wang is a documentary filmmaker creating intimate character studies that examine the impact of authoritarian governance, corruption and lack of accountability on the lives of individuals and the well-being of communities. With the rigor of an investigative journalist and immersive, emotionally powerful storytelling, Wang interrogates notions of responsibility and freedom, particularly amid the repressive state mandates in her native China. Her film One Child Nation (2019) is a deeply personal exploration of the one-child family planning policy in effect in China from 1979 to 2015. She captures how compliance and adherence to official mandate was achieved at tremendous personal cost and contributed to the growth of the international adoption and human trafficking industries. Wang's provocative films are deepening our understanding of the impact of state policies on citizens while elevating the experiences of those with the least power over their circumstances.
For more information and to read more about the other 2020 MacArthur Fellows, visit their page.