Changes in our daily habits have been as simple as no longer buying our morning cup of joe on the way to work, to completely uphauling our lifestyles and changing the environments within which we spend most of our time – our homes. As many of us have become homebodies and work from home (WFH), people want comfortable, functionable and interesting interior spaces. We want to be surrounded by appealing and useful rooms that make us happy and serve our needs. For some, minimizing and simplifying their residential spaces has been part of a greater movement to change how they consume, in line with decluttering and being more mindful of what is incorporated into our very important spaces.
For many, acquiring positive and useful home spaces for ourselves has called for multifunctionality. After all, we do not all have spare rooms to convert into home offices or gyms. As such, finding spaces that work for us, problem-solving home designs and being more empathetic about the unique requirements of different lives has been crucial to home trends in 2020 and 2021.
As architecture and interior design publications state, there is a lot happening in the home/office/space. "People are investing in their homes, which they have realized is the safest haven," said luxury décor retailer, architect and designer Jimmy Mistry. Homes have become much more than places to gather after a long day of work. Now, homes are for working, eating, entertainment, rest, and exercise, and calls to humanize not just working from home, but also the very homes themselves, have surged. The future is unpredictable, and for couples, parents, kids, and everyone in between, stabilizing their homes into comfortable spaces for all their needs is a priority. In fact, the appeal to making WFH more 'human' and empathetic is almost always related to the spaces that we exist in. A look at some of the current trends in home design and improvement gives us some insight into how these physical renovations can often lead to positive mental readjustments and better interpersonal communication too.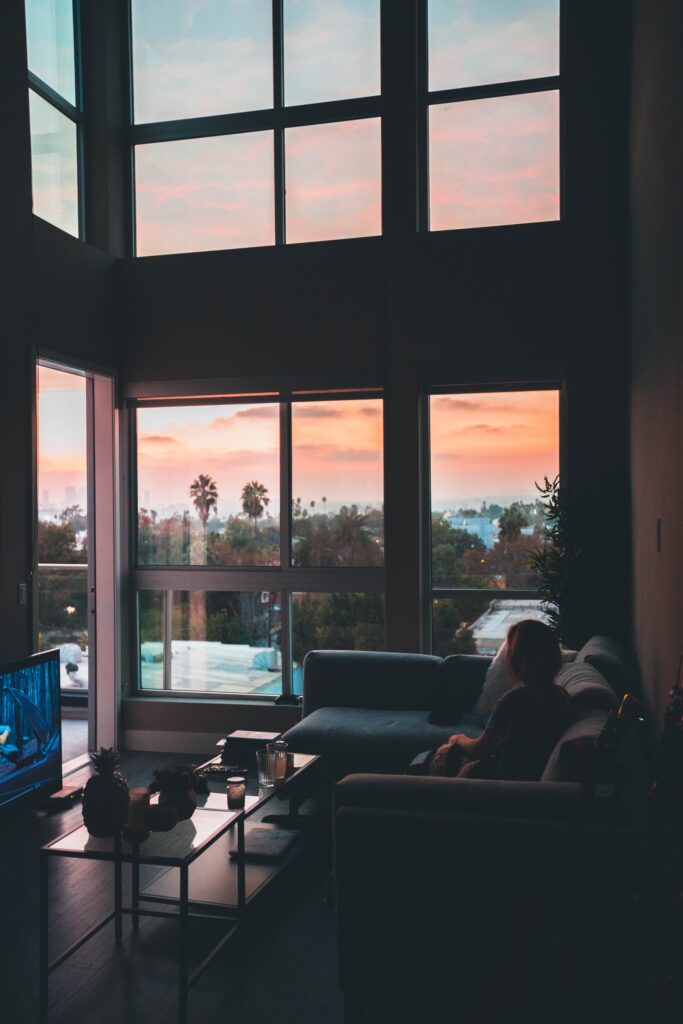 Some of the new and resurging home trends this year have served as a form of cross-cultural interaction and discovery. Customized interior layout and home design trends like "Scandinavian sleek", "Japanese compact", and "German micro-apartments" are multifunctional trends associated with specific places and cultures but circulating worldwide. While each of these trends existed before the pandemic, the need to revamp one's homes have contributed to a resurgence in such trends. Considering the cultural contexts, consumers across the globe embrace varying interior trends from other places, learning about the relevance and usefulness of these interior designs in their places of origin first. For instance, complementary lines, abstract prints and nature-inspired patterns are some of the aspects of Japanese interior design that westerners have come to embrace. The popularity of Marie Kondo, organizing consultant and author, since 2014 until this day is another example of the popularity of Japanese interior decisions. This movement is more relevant now than ever, as we embrace what is around us at home and prioritize the things that support joy and mental well-being. Similarly, Scandinavian sleek and minimalist design has maintained its popularity. Blogs featuring awe-inspiring Scandinavian design celebrate it, while popular and widely accessible furniture brands like Ikea continue to perpetuate the drive for happiness or 'hygge' inspired home life across their "Ikea Ideas" blog.
In conjunction with these embraces of international interior designs, purchasing stuff and the intake of new goods for our homes serves as a form of representation of who we are and a way to connect with others and other cultures. A desire to make our homes multifunctional and work for us give many of us a reason to decorate our homes in new ways and learn about designs we never knew before. Moreover, renovating and redesigning our homes can give us insight into the way of life in other places. With greater attention on our personal spaces and perhaps more time to do so, redecorating our homes has in turn, also become a way to see the world we cannot currently travel to in-person, and gain inspiration from other ways of life.
Cross cultural trends and foci in our interior renovations have led to the popularity of certain furniture and apartment spatial design. With minimalism and even 'Japandi' Japanese and Scandinavian infused home inspiration, quick assembly furnishing, cubic apartments, whackable flat-packed furniture, naturalistic furniture, paper furniture and whited out walls are rising in the ranks of popularity. Yet renewable renovations and upcycling have become popular too. As a wider move towards minimalism gains traction in other ways we consume, such trends are perhaps unsurprising. Crucially, DIY projects and this move to improve our already existing essentials can and have served as a form of connection during the lockdown. Discovering top hacks and affordable improvements keep us occupied at home while connecting us with others online who we might gain inspiration from or share our ideas with. Social media influencers sharing their projects and tips have been popular, with social media platforms such as Pinterest compiling articles and lists that share these ideas, hacks, and tips in one easy place. In Google Trends, 'diy home' and 'diy home décor' both experienced ebbs and flows in number of searches worldwide during the last 11 months, with peaks during the spring, summer and winter of 2020. Meanwhile, from March 1 to April 5, 2020, 'diy furniture' saw over two times the increase worldwide in searches on Google.
The furniture trends and cross-cultural encounters through the context of home improvement are all made in the attempt to humanize our environments. From being a workspace, exercise room, eatery to our overall living space, with most of our interactions online and distanced, we need our homes to support meaningful connection and conversation. The COVID-19 pandemic has taught us to be more intentional with how we interact, but also how we design our experiences and experience our everyday interactions. There is a greater focus on how our environments can shape our interactions and connection. Lockdown living and adapting to this necessary way of life has given us better insight into how we can communicate meaningfully while being authentic versions of ourselves. Indeed, adapting to WFH and spending more time at home has led to new spatial awareness, where physical space and environment play a larger role in the outcome of a (digital) interaction. By prioritizing how our environments impact our well-being, we can improve our interactions with others. Some even argue that this pandemic has made for more equitable arrays of experiences and adjustments. Nonetheless, as we crave belonging, community and meaningful interactions while apart, our individual efforts to create better working, multifunctional homes for ourselves can be part of that process to be more empathetic and genuinely connect with ourselves and others.
This article is part of a series on consumption during the COVID-19 pandemic. As we surpassed the 1-year mark of lockdown living, the series looks at how the ways that we connect, communicate, and live have changed. From increased surveillance and usage of personal data for the purpose of surveillance, to restructuring our homes to better meet our changing demands, the pandemic has jumpstarted new trends while accelerating some already existing. It has challenged the ways that we cope and ignited conversation on the need for better support systems such as for mental health and well-being. For further reading, follow the series on Social Science Space with the tag "COVID and Consumption".