Public records are the basis for a large swath of medical and social science research. So it's not surprising that guides to these records would prove popular in the academic community. But just how popular? 
In the case of "The Danish National Patient Register," published in 2011 in the Scandinavian Journal of Public Health, the answer is "very popular." That article, by Elsebeth Lynge, Jakob Lynge Sandegaard, and Matejka Rebolj, is one of the three most-cited articles appearing in a SAGE Publishing journal that year and so is receiving a 10-Year Impact Award from the publisher. (SAGE is the parent of Social Science Space.) 
SAGE started the 10-Year Impact Awards in 2020 as one way to demonstrate the value of social and behavioral science. While article citations and journal impact factors are the standard measure of literature-based impact in academia, these measures' two- or five-year window don't account for papers whose influence grows over time or that are recognized at a later date. This is especially acute in the social sciences, where impact factors "tend to underestimate" the value of social science research because of time lags and social science's interest in new approaches, rather than solely iterative ones. 
The patient register paper, for example, has racked up more than 2,800 citations since it was published, making it the third-most cited paper from SAGE's class of 2011. The paper offers an overview of the Danish National Patient Register, established in 1977, and it expanded its remit to include information on all patients in Danish hospitals. The authors write that while the register "is considered to be the finest of its kind internationally," although they do point out some of the issues that can arise in large data sets that have evolved over time.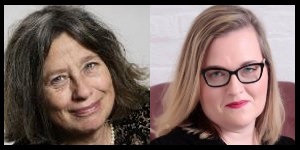 We asked the lead author, Elsebeth Lynge, now a professor in the Section of Environmental Health at University of Copenhagen, a few questions about the paper. Since publication, co-author Jakob Lynge Sandegaard, then with Denmark's National Board of Health, is now SAS specialist at Handelsbanken Danmark, and Matejka Rebolj, then with the Institute of Public Health at the University of Copenhagen is now a senior epidemiologist at King's College London.
In your estimation, what in your research – and obviously the published paper – is it that has inspired others or that they have glommed onto?
The paper became a standard reference for researchers using data from the Danish Patient Register.
How have others built on what you published? (And how have you yourself built on it?)
Yes, since then more papers have been published about the Danish Patient Register. [A 2015 paper in Clinical Epidemiology, "The Danish National Patient Registry: a review of content, data quality, and research potential," has almost 2,500 citations, for example.]
Has your paper had any effect on the operations or policies of the Danish government – or other national bodies in Denmark or outside of Denmark?
The paper was part of a collection of papers on Danish public population and health registers. The papers have been widely used by researchers, and use of registers for research purposes is supported by public authorities in Denmark.
What, if anything, would you have done differently in the paper (or underlying research) if you were to go back in time and do it again?
Well, the paper was published 10 years ago, and an updated version would need additions.
Could you name a paper (or other scholarly work) that has had the most, or at least a large, impact on you and your work?
The textbooks on cancer epidemiology by Norman Breslow and Nicholas Day.