Hip-hop, arguably the world's dominant popular music form today, turned 50 this year. And as one of its greatest rappers, Nasir bin Olu Dara Jones, best known just as Nas, has explained, "Hip-hop was never just music… [it's] a 'voice for the voiceless,' and at its half-century mark, "more of the voiceless have a platform, and the people feel like they can be a part of it."
A just-released book, Illmatic Consequences: The Clapback to Opponents of 'Critical Race Theory', uses Nas's debut album, Illmatic, as a vehicle to explore — and hopefully retard — race-based social injustice in the United States. Across 33 essays and 'interludes' from social scientists, artists and activists, the edited volume harnesses that power of hip-hop in service to this social accounting. (The book is published by Universal Write Publications, with which Sage – the parent of Social Science Space – is sponsoring nine titles.)
"Nas's 1994 album Illmatic is fundamentally a statement of self-worth," said one of the book's editors, Macalester College historian Walter Greason. "It's not even just a conscious effort. It's just you do it because it's embedded in you—and that's the feeling, the vibe we wanted anyone reading the book to get from all the constituent chapters."
One of the essayists in the book, Latanya White, details:
The word "illmatic" was defined by Nas as "supreme ill. It's as ill as ill gets . . . the science of everything ill." Through my worldview as a social scientist and inclusive scholar-practitioner, I dissect the science of every ill thing through the lens of solving wicked problems. Wicked problems are those that are virtually impossible to solve because of their complexity and interconnectedness. Nearly all public policy issues—especially the crime, education, health, housing, and wealth issues lyrically unpacked in Illmatic—are wicked problems.
Social Science Space caught up with Greason and his co-editor, Danian Darrell Jerry, to discuss their journeys, the new book, and the current political upheaval circling around the term 'critical race theory.' Here we present excerpts from our conversation with Greason, chair of the Department of History at Macalester and author of six books, including Industrial Segregation (with David Goldberg), Cities Imagined: The African Diaspora in Media and History (with Julian Chambliss), and (Suburban Erasure: How Suburbanization Ended the Civil Rights Movement in New Jersey.
​Tell me who Walter Greason is.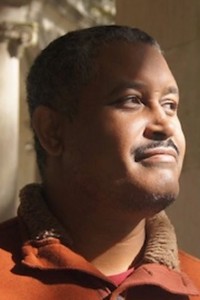 I'm a historian. I have been in higher ed since 1997, so that's sounds dangerously close to 26 years. Before that, I was a K-12 educator for another 15 or 16 years.
My life is committed to education, to making a more just and inclusive world. I haven't done a hip-hop project since the early 2000s, so this is a return to my roots, and really, most of the things I do now are around Afrofuturism, Wakanda, Marvel Studios, Black Panther, helping people reinvent the way they understand themselves and their world within that.
In particular, I study cities and communities that have been destroyed by gentrification, by displacement, places like Rosewood, Florida or Tulsa, Oklahoma. I study the ways we can change the world away from segregationist practices and practices that are rooted in enslavement. That's my job. That's what I do every single day — find a way to build a world that's more supportive and more healthy for everyone.
You were in K-12 initially?
I grew up amongst a large group of educators who were fighting against Jim Crow all of their lives before I was born. Everybody in my home community were essentially migrant laborers, small farmers, domestic workers. My first step was to learn how to connect and understand the way education works and can serve people who were not intended to benefit from it. Most people in my community were out of school by sixth grade, their learning was actively discouraged and their employers didn't want them really to be able to read or write. One of my closest older relatives was frequently beaten and whipped working on farm communities in New Jersey.
I saw some rough things coming up as a young person. I wanted to spend my time working in elementary, middle and high school, getting people to realize how valuable education is and rooting out bad practices that tried to discourage and discipline and remove people from the educational system.
It's always weird for me as a scholar to talk to folks whose parents and grandparents were all academics. And I'm like, 'Yeah, no, my folks were lucky to see a book, let alone read one!'
What made you decide to go into higher ed?
My mother was the baby of her family. It is a very matriarchal nuclear family with eight children, but for the youngest daughter they expected her to excel. Her older sisters had gotten out of high school and gotten through college, or tried college but had to leave. She was expected to graduate from college. Working full time for eight years, she not just finished her undergraduate degree, she got a master's degree and — a beneficiary of the civil rights movement — became an employment counselor.
And so my very first day of school, she said to me, when I asked at age 5, 'Why am I going to school? What am I supposed to do?' She said, 'You have to do better than I did. You have to go. I got a master's degree. You have to get a PhD.' Of course, I'm 5. I have no idea what a PhD is. And so she's like, 'Yep. Just keep going to school. Go to school as long as you can.'
And I don't think she really realized the impact that had on me. It took 26 years from that day to get to the goal that she had set for me. And so I got into higher ed because it's what my family expected of me.
I still am learning — very, very, painfully — all the ins and outs of how this mysterious institution operates. A lot of what my life is built on is getting rid of the barriers that people have assumed guarantee high quality, when in fact they're keeping out some of the most brilliant people we have in the world.
Tell me about the origin of the book. How did that come about?
[Temple University's]
Reynaldo Anderson
had met with [Universal Write Publications founder]
Ayo Sekai
and we were doing a series of Afrofuturism events under the heading 'The Black Angel of History' for Carnegie Hall in New York City. This was the end of 2021 into 2022, in the midst of all the kinds of adaptations to COVID. Reynaldo and I have worked together for a decade on, broadly, the ideas of the black speculative arts movement. He knew that there needed to be a response to critical race theory and the way it had been politicized, those efforts to really censor all educational institutions under the heading of you shouldn't learn about antiracism, you shouldn't learn about civil rights. He and I had worked on a number of projects talking about those specific questions. He had a younger scholar, Danian Jerry, who has a broad range of skills in both fiction and journalism, who had an array of interview subjects that he had transcribed. And he's like, 'How can we put this together and make it more academic?'
We had, I think, three submissions that Ayo had in in the hopper, but ultimately my contribution to the project was to make a full academic manuscript out of disparate parts. I reached out to a number of colleagues who had different projects coming along and got them to submit their chapters. In the end, I think we ended up north of 20 chapters blending art, politics, economics, architecture, explaining through the first mode, where critical race theory came from and talking a lot about how it became a subject of propaganda for the white nationalist movement.
From there my major contribution was the final section, talking about solutions. How do we build a really functional world where everyone has an equal voice. How do we actually make that, not just the concept the way Dr. King described as the 'beloved community,' but how do we do the daily work of guaranteeing housing access, of guaranteeing food access, of making sure everyone's human dignity is defended, and we all share in it that. That was the last section of the book, and I think it's the most revolutionary.
You talk about giving it an academic framework, but it has some elements that are nontraditional both for an academic or even a traditional nonfiction book.
My favorite piece in the book is Stacey Robinson's contributions. Stacy Robinson is just a genius graphic artist. He's been celebrated at Harvard. His project called Black Kirby has toured the world. To have his art be the heart and be the core of the book … they're all images of Nas and other hip-hop kind of expressions that show the way that that esthetic changed the thinking of the world; it actually reinvented the logic of belonging in the 1980s and the 1990s.
And so that's really where the entire structure grows out from. It's that it can't just be one genre, one skill set, one body of knowledge. It's got to grow from multiple sources and come together.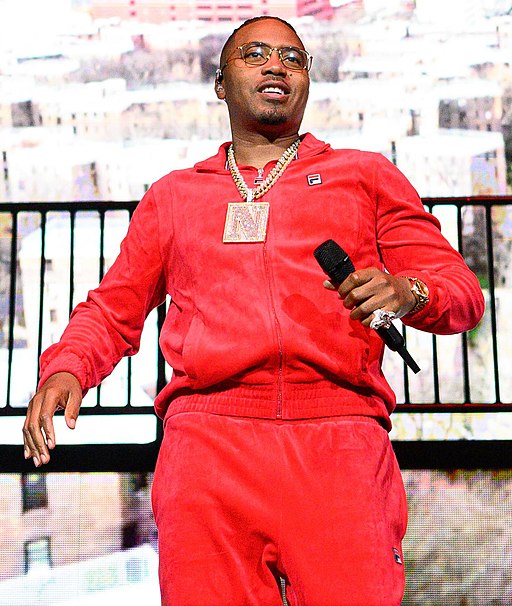 What led you to use Nas and Illmatic as a specific framing mechanism as opposed to just hip-hop as a whole?
Well, to be in New York City for the Carnegie Hall Exposition, and to start to make that explicit case that hip-hop has this global significance and is uniquely suited to respond to white nationalism? That piece comes out of Nas's career and Nas's lyricism. His production, his persona, are the highest form of hip-hop in the last 30 years. And going forward, his level of excellence in production and performance are things that we aspire to.
Stacey, in particular, while at Harvard, was a Nasir Jones fellow! He was literally there doing work on art, and the art that he's featured in the book was created during that fellowship. And so we take both the legacy and the high standard that was established there, then connect that to the visual arts and the emerging Afrofuturist content that Stacey Robinson generates.
Stacey and Nas are the people who are inspiring young people today to reimagine their lives without the boundaries that many of us who are older had to fight through. And so that's the biggest thing for me is to use Nas, to use Illmatic — particularly as a phrase and looking at that album in some detail — as a way of redefining our world so that we have better lives that we don't give in to the kind of doubt or shame that people attempt to inflict on us.
"Represent" in Illmatic is kind of the core intro line that Nas put together back in 1994. And it's fundamentally a statement of self worth that's not even just a conscious effort. It's just you do it because it's embedded in you. And that was the feeling, the vibe I wanted anyone reading the book to get from all the constituent chapters.
Maybe you could talk a little bit about critical race theory in the context of the book.
I have a very different take on that beyond what we see from Derek Bell and Kimberlé Crenshaw. Through my graduate work, my primary focus was teaching about racial violence. The early stages of my career were about changing the narrative that came out of the LA riots and the Rodney King beating, when there was a general public assumption that the only riots that happened in cities were Black people burning down stores and residences in their communities. And they look back to Newark and Watts in the 1960s, and the riots in the wake of Martin Luther King's assassination.
And through my graduate work, I studied the Red Summer of 1919, where there were dozens of riots where it was white people and immigrants attacking and destroying Black communities. I learned about Rosewood; I learned about Tulsa. I started exploring and discovered hundreds of these incidents of destroying Black neighborhoods through terrorism that went back to 1829 in Cincinnati.
That narrative enraged me, so that I was like, 'OK, I'm doing a course about all of this.' We are going to couple the understanding of race riots historically with the emergence of festival lynching in the 1880s and 1890s and we're going to change this narrative that racial violence has always been about Black people burning up stores and neighborhoods.
And so I wrote that course in 2002. In the course of understanding it, I came to see the different iterations of the Ku Klux Klan over time, the way it morphed into the White Citizens Council, and the massive resistance movement following the Brown decision. And so this moment that we're in, where, you know, you have a white nationalist movement attempting to condemn critical race theory, is very much in line with these efforts to destroy Black institutions, Black communities throughout American history.
When I published the racial violence syllabus online in 2017, after the Unite the Right rally in Charlottesville, it reached over 400 million users. The entire world was opening up and saying 'Why haven't we learned this?' And beyond that, it led to things like my colleague Ibram X. Kendi writing How to Be an Antiracist. It led to Nicole Hannah Jones publishing the 1619 Project. There were all these people that I was mentoring, that I was guiding them and showing them how to open the door to these new conversations.
So, of course, there's going to be a backlash. The entire institutional structure cannot permit people to learn all of this information and then come to the conclusion — when they see George Floyd being strangled for eight minutes on camera — that, 'Oh, no, everything is good, everything is fine. This is normal.' By knowing the history, we've changed the public's consciousness to say that, 'No, these institutions, these behaviors, this violence, can no longer continue.'
And that's ultimately what will silence people like these governors who are terrorizing teachers and librarians about what kinds of topics they can teach and how they can teach them. They will lose because people love freedom and they hate tyranny. And that's what's happening in these states right now. So that's why this clapback is so essential.
I'm reminded of a line that you have in the book that Nas made CRT relatable to the younger masses who would never make their way to the law school classroom, and his rhymes revealed the truth that needed neither a college degree nor a library card to be understood. I'm hearing an echo of that in what you're saying now. It's just it's a way to get fundamental lessons across just like, as the old song goes, a spoonful of sugar helps the medicine go down.
That's it. That's it. And Nas is really derivative of folks like Rakim, KRS-One, that are doing the same thing. They will entertain you, they'll make you laugh, they'll have you dancing. And then in the midst of it, we'll just say something really subtle that challenges the way you think about yourself and your world. But you'll take it away with you because you memorized the rhyme and you like dancing to it. That is the core of what hip-hop is.