Dr. Robin Ladwig (they/them) discusses the inspiration and implications of their article, "Managerial influences on the inclusion of transgender and gender-diverse employees: A critical multi-method study," which was recently published in the Australian Journal of Management. Their reflection appears below the paper's abstract.
This article examined the work experiences of transgender and gender-diverse (TGD) individuals concerning the organizational environment and managerial influence on their workplace inclusion. The qualitative multi-method study design included semi-structured online interviews with TGD workers (n = 22); followed by an open-ended, photo-elicit questionnaire with organizational leaders and management personnel, including human resource management and career development practitioners (n = 42), to evaluate their awareness and approach regarding the inclusion of TGD individuals. A critical grounded theory approach was applied to identify numerous enablers and barriers for TGD employees. Further analysis identified three impact areas of managers: building an inclusive organizational infrastructure, fostering a safe psychological environment and supporting diverse impression-fit management. The three managerial areas provide practical recommendations concerning language use, leadership style, work practices and arrangements that should be considered for increasing TGD workplace inclusion.
Diversity, equity, and inclusion (DEI) are one of the emerging issues for management and specifically human resources. The Australian Human Resource Institute (AHRI) recently published a report The State of Diversity, Equity and Inclusion in Australian Workplaces resulting in two main outcomes: firstly, a clear gap between the employer's awareness, intent and action when it comes to DEI initiatives, and secondly, DEI activity focus dominantly on gender and less on other attributes like LGBTQIA+.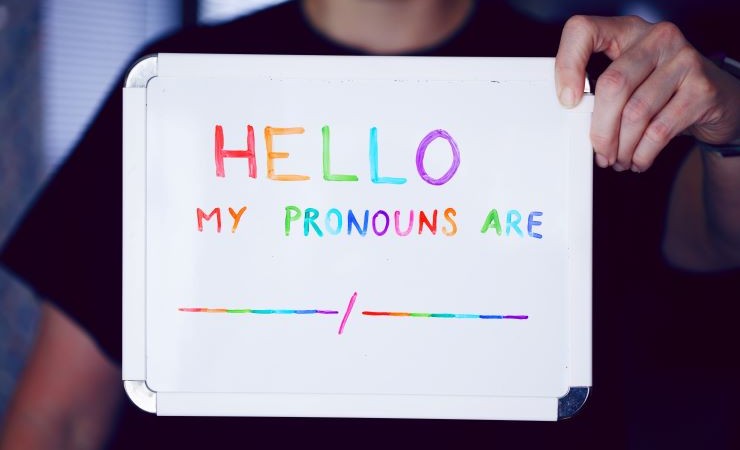 Let me ask you, who do you think of when you hear the words 'managing gender diversity'? My research alert regarding gender diversity mostly includes a limited discussion regarding the gender binary (women and men) in the workplace. I try to expand that dialogue with my research, which explored the work experiences of people with gender identities beyond the binary, and what aspects supported or disadvantaged them in the workplace to present their full potential. This includes people with transgender and gender-diverse identities such as trans women and trans men, non-binary, genderqueer, agender people and many more.
Thankfully, an increasing number of organizations acknowledge that systematic change of structures and workplace culture must be applied instead of changing the individual. The link between the organization's mission, values and aims, and the staff member's engagement, loyalty and contribution are represented by managers. Consequently, the paper focuses on the actions and influences managers can make to increase inclusion and equity concerning gender diversity. Part of my research has been a questionnaire for personnel managers, human resource professionals and career advisers. A lot of responses showed gaps in the awareness of gender-diverse work experiences, and in some cases, gender stereotypes have been reinforced with the respondents' answers to the questionnaire. Consequently, there is a lot of room for improvement and some of the practical suggestions can be found in my article. Overall, a lot of smaller actions and low-cost implementation led by managers can make a big difference in the inclusion of transgender and gender-diverse employees.