Thanks to all who took part in the Management INK reader survey!
We enjoyed hearing from you, and we appreciate your invaluable feedback. Camelia Fratila, an INK reader hailing from Targoviste, Romania, took home the $50 SAGE book prize. Congratulations!
Every day, we bring you an inside view of the research that's being published in top-tier SAGE journals. Our goal with the survey was to ensure we are providing information that's useful, relevant and compelling to you.
In that spirit, today we've highlighted the top 5 INK posts of all time. We're not surprised that these classics haven't lost their appeal, and we'd like to know: which is most interesting to you? Is there an INK post that you found useful enough to share with your network? Let us know in the comments below.
We'd like to serve as a forum for debate on management topics, so if you see something that works for you, add a comment. Give it a like, a share, or a tweet. Send us your suggestions. We'll promise to keep bringing you valuable news and articles on the topics you want!
Management INK Top 5:
1. Flexible Leader Theory & Firm Performance – Features a Q&A with co-author Dr. Rubina Mahsud of Seattle University: "On the practice side, strategic leaders need to recognize the importance of talented and devoted employees to bottom line performance, which involves a substantial shift in beliefs about value management in corporations." The article was published in the Journal of Leadership & Organizational Studies.
2. Marketing Journal Rankings – Includes insights from Michelle D. Steward and Bruce R. Lewis of Wake Forest University, co-authors of this study, which was the most frequently read article in the Journal of Marketing Education in 2010.
3. Peter Northouse Discusses 'Leadership: Theory and Practice,' Fifth Edition – In this SAGE video interview, the author talks about why he believes his book–ranked the bestselling Leadership text on the market–has proved so popular with professors and students worldwide.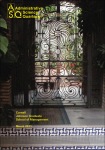 4. The Paradox of Meritocracy in Organizations – This Administrative Science Quarterly article by Emilio J. Castilla, Massachusetts Institute of Technology, and Stephen Benard, Indiana University, won the 2010 Academy of Management's Best Paper Award in Organizational Behavior.
5. Reactions to Organizational Change – Includes reflections from Dr. Achilles Armenakis, co-author of the article published in the Journal of Applied Behavioral Science: "We think organizational scientists/consultants will benefit from having a convenient source to consult in the design of organizational change research projects."
[polldaddy poll=6286661]
Click here to stay informed about new articles and issues being posted online!