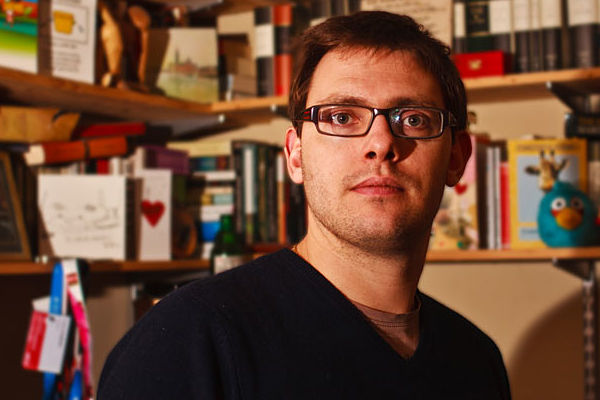 Philosopher Tom Chatfield's media presence – which is substantial – is often directly linked to his writings on technology. But his new book is on critical thinking, and while that involves humanity's oldest computer, the brain, Chatfield explains in this Social Science Bites podcast that new digital realities interact with old human biases.
As Chatfield tells interviewer Dave Edmonds, while he defines bias as "an inaccurate account of the way things actually are," this like confirmation, affect and recency bias aren't automatically toxic to critical thinking.
A basic problem is the use of heuristics, which are generally necessary and definitely useful ("sparing you the burden of endless research"), can paper over the need to leave our perceptions open to refutation and challenge. "Letting our emotional reaction double as truth, and be substituted for what we think of as truth," is the problem, and not the mere existence of mental shortcuts.
That tolerance of heuristics is baked into his definition of critical thinking. "What I mean by critical thinking," he explains, "is our attempts to be more reasonable about the world. And so this tends to involve coming up with reasoned arguments that support conclusions, reasoned explanations that seek to explain why things are the way they are, and perhaps most importantly, doing all this as part of a reasonable critically engaged discourse, where you're listening to other people, you're prepared to change your mind."
Yes, he adds, critical thinking includes the traditional tentpoles of deductive and inductive reasoning, but also something else. "More and more we also need to roll into this the scientific and empirical method of seeking explanations, forming hypotheses, testing theories and – and this is the additional bit for me – building into all this our growing knowledge about human lives, the predictable biases in the way of thinking."
Chatfield, a former visiting associate at the Oxford Internet Institute, is currently technology and media advisor at Agathos LLP; a faculty member at London's School of Life; and a senior expert at the Global Governance Institute. He is a regular on the BBC online and broadcast, and has written six books since 2010 exploring digital culture such as Live This Book!, How to Thrive in the Digital Age and Netymology, with a seventh – Critical Thinking: Your Guide to Effective Argument, Successful Analysis and Independent Study– being published by SAGE this month. Chatfield also plays jazz piano and by his own admission "drinks too much coffee."
To download an MP3 of this podcast, right-click HERE and save.
***
For a complete listing of past Social Science Bites podcasts, click HERE. You can follow Bites on Twitter @socialscibites and David Edmonds @DavidEdmonds100.