---
Early last year I celebrated 18 years since gaining a PhD in anthropology from University College London. As if to mark this coming of age as an academic, I burned out.

I couldn't do it anymore. I couldn't go on working at all hours, often for meager returns, in the name of an academic career. I couldn't carry on churning out publication after publication to compete over dubious research 'metrics,' a worldwide virtual game that has produced a textual dump of subpar scholarship visible from the moon. These days we academics live not in an ivory tower but in a simulated reality called the Metrix.
I could have bought myself a Harley-Davidson, taken shelter in a cave or joined the anti-Metrix resistance. Instead, I decided to write a spoof spy thriller about a Spanish nerd with a silly name, Juan Pinas, who moves to London in 1994 and accidentally foils a terrorist plot by an evil anthropologist. The working title is Life of Pinas.
Embracing my new hobby with cautious enthusiasm, I took creative writing courses, joined reading and writing groups, hired a literary mentor and read a great deal of fiction in both English and Spanish (I'm an Anglo-Spanish hybrid) – from Baroja, Borges and Stroud to Nesbo, Pratchett and Temple. After a career-long break from serious fiction reading, I had a lot of catching up to do.
To make time for all this reading I first slashed my working week to the sensible number of hours stated in my contract. No more evenings and weekends feeding the insatiable Metrix. From now on, strictly office hours only. I then started writing semi-fictional vignettes as a way of limbering up for the daunting task of writing a first novel in a second language. For instance, I wrote about how our Madrid flat was once burgled by our upstairs neighbor, about the time I was attacked by street dogs in Bucharest, about doing anthropological fieldwork in Borneo, and so on. These vignettes were fun to write, and I learned a few tricks along the way, but the larger narrative arc around my improbable Spanish hero proved elusive.
Finding the story
The turning point came a couple of months ago. My literary mentor, Kate Ryan, had suggested I read Peter Temple, an Australian crime writer of South African origin. Temple writes with remarkable economy, wit and precision, and in his taut dialogues he nails the Australian vernacular. Reading An Iron Rose I realized that what was missing from my novel-in-progress – besides economy, wit and precision – was a murder. So I 'borrowed' the opening scene from An Iron Rose to launch my own story. Instead of Temple's suspicious suicide of a retired cop's best friend in rural Victoria, I began my story with the strange death of Roberto Segura, the son of the Spanish military attaché in London. I made Roberto into a radical leftist anthropology student and a friend of my hapless protagonist, Juan Pinas, who is recruited by Spanish intelligence to help them investigate his death.
Without giving too much away, I can reveal that the spooks enrol Pinas in an ethnographic methods course so that he can immerse himself in Roberto's world and find his killer. The course is taught by the maverick British anthropologist Dr. Frank Millbart, who was once Roberto's mentor. Millbart has serious political ambitions. He's just founded the London Independence Party (LIP) to take London out of the UK (and the EU) through a referendum. He is also very popular with students. They love his idea of the anthropologist as a 'cultural whodunit' detective: if you want to understand how a culture has changed, you must first figure out who exactly did the changing. The issue is not merely academic, as Millbart wants to use his anthropological expertise to alter the course of British history by paying LIP service to the cause of revolution.
Thanks to the classic gambit of a murder investigation, I could now get the novel underway. Roberto's death raised a series of intriguing questions that I'm now trying to answer. Who was Roberto Segura? Who killed him? Are Pinas and/or Millbart implicated in his death? How will Millbart's cultural whodunit method shape the murder investigation? Will his method help him break up the UK? How and when will Millbart turn into a terrorist? What drives him and the other main characters? What are the things and people that really matter to them? Why?
These novelistic questions are, in fact, the kinds of questions we ask in social science research – at least in my discipline. In anthropology we immerse ourselves in a social world and ask questions about its denizens and their everyday dramas. This is precisely how I researched and wrote my last book, The Rise of Nerd Politics (Pluto, 2018), based on a multi-sited ethnography of digital activists in Spain and Indonesia. By asking questions about my research participants, I was able to conjure up a social world hiding in plain sight: the world of nerd politics.
Like anthropological fieldwork, for me novel writing is turning out to be an open-ended exploration; an inductive rather than deductive process. I'm less of a plotter than a 'pantser' – an American English term that refers to someone who 'flies by the seat of their pants' to see where the story may lead them. I suspect most ethnographers are pantsers, not plotters.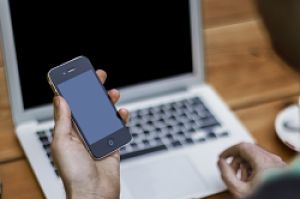 Another help was shifting from writing with pen and paper to writing on an iPhone. I'm finding that writing on a smartphone keeps things brief and on-track, especially now that I regularly send short installments to a group of friends and family scattered around the world. They kindly humor me by sending back words of encouragement and requests for new episodes. They don't seem to mind the plotholes and inconsistencies, and I thank them for it. The idea at this stage is to get a rough draft done by Christmas and then decide, in consultation with my mentor, how to go about the second draft. I will also need to find a literary agent.
Not that different
There are two ironies in all of this.
First, for someone who is supposed to be taking a break from academia, I'm spending an awful lot of time thinking about academia, especially how to integrate academic characters and ideas into the narrative without sending the reader to sleep. This is no easy task, but fortunately there are worthy precedents, including the French academic and novelist Laurent Binet, the author of The Seventh Function of Language. This is a spoof spy thriller about the mysterious death in 1980 of the famous semiotician Roland Barthes. Binet takes us on a mad exploration of the world of French postmodernism by following an odd couple investigating Barthes' death: a right-wing cop dismissive of Parisian intellectuals and the young leftist lecturer he bullies into being his guide to the curious Left Bank tribe.
Second, writing social science fiction turns out to be not that different from writing nonfiction. You still have to work things out as you go along. You draft and redraft to find out what the problem is, and how you may go about resolving it. Eventually you have to make things relevant, concise and coherent. In fact, the two approaches are so similar that a growing number of universities, including my own, now recognize novels and other works of fiction as quantifiable research 'outputs.' There is no escaping the Metrix.
---