---
China is the largest international student receiving country in Asia and, according to Chinese sources, the third largest in the world (1, 2, 3). In the past 10 years, the number of students studying in China has more than doubled, and the Chinese Ministry of Education has increased the budget for studying abroad in China by six times to nearly 4 billion RMB (approximately £470 million or US$570 million) in 2019. The budget will be mainly spent on scholarships issued by the China Scholarship Council (CSC). In 2018, CSC granted 63,000 fully funded studentships, and it is expecting to increase this number. Apart from CSC, local government and universities also offer various scholarships for international students. At the same time, the national and local governments have issued policies to encourage study and work in China, and they have modified the conditions for obtaining permanent residence permits in China, which seem to indicate a study-to-settlement route in China. For example, in 2017 China removed the two-year work experience requirement for individuals with a postgraduate degree to work in China.
However, in contrast to the effort made to encourage foreign students to come to China, Chinese universities and local society do not necessarily know how to deal with the influx of students. Behind the "International Student" label is a very diverse group. In 2018 nearly 500,000 students from 196 countries were studying at 1,004 universities distributed across 31 provinces in China.
In the following, Mengwei Tu, a lecturer in sociology at East China University of Science and Technology, describes her encounters with two postgraduate students from Pakistan. These encounters took place in the context of her ongoing research project on international students in China and their post-study migration decisions. They highlight both China's potential to become an attractive destination for international students in the future and the difficulties involved in the internationalization of a society that was isolated from the outside world for much of its recent history.
–Daniel Nehring
Who are they?
I started my research on international students in Shanghai and surrounding cities at the beginning of this year. Soon I was attracted by the diversity of this group: they came from different countries, cultural backgrounds and social classes, and with different aspirations and pressures.
While they are "international students," some of them are also wives (husbands) and mothers (fathers); or white-collar workers who have resigned after many years of work, or maybe young students who have been forced to flee from the motherland because of a civil war. Some of them are fluent in Chinese and saw China as a land of opportunities; some are trapped in language barriers and cultural differences, disappointed with their experience in China.
Pakistani students are one of the fastest-growing student groups in China, partly because of China's close collaboration with Pakistan in the "Belt and Road" initiative. Students from Pakistan tend to be males and often do not speak Chinese. For many local Chinese students they are mysterious and not the well-integrated type (compared to other Southeast Asian nationals who may have had Chinese ancestors). Like Chinese students overseas, foreign students in China also tend to "hang out" with people from their country or from a similar culture. Therefore it is easy for "the locals" to regard them as a homogeneous group and label them according to certain stereotypes. However, just like Chinese students overseas, individuals from the same country can be very different from each other.
"My family will not be OK with me going to the US, but they are fine with China"
I met Pakistani students Ali and Hassan, two postgraduate students in their early thirties, in Shanghai.  Ali grew up in an urban middle class family, while Hassan had a deprived childhood in rural Pakistan. After obtaining his bachelor's degree Ali became an engineer and was involved in the construction of large infrastructure projects. Hassan worked in machine maintenance after university for two years before completing a master's degree in a Pakistani university, where he remained and became a lecturer.
After working for a few years, both Ali and Hassan felt that they needed further education to advance their career. Ali's cousin had a friend who was studying in China, and he suggested that Ali join him. Ali immediately received support from his family: "China has a very good image in Pakistan. We have learned from our history books that China has always been a friend of Pakistan. If I say I want to go to the United States, my family will definitely oppose it." Another reason that attracted Ali is the opportunity to gain a scholarship: "I have been working for several years and I am married, and I cannot ask my parents like a young graduate." Ali chose a university in Shanghai that offers master's degree courses in English, and he received a school-level scholarship. In 2017, Ali and his wife went to Shanghai.
Hassan had university colleagues who went to China for a PhD degree course on a Chinese government scholarship offered by CSC. Hassan therefore attempted to do the same. However, his idea of going abroad was opposed by his family on the grounds that he should not leave a stable job. But Hassan had made up his mind. He left his wife and young daughter and came to Shanghai in 2016.
"The professor told me that I did not need to attend class anymore"
When Ali attempted to find university-owned dormitory for himself and his wife, he was advised that students are not allowed to bring their families to live on campus. However, many landlords do not rent to Pakistani students. After several attempts, Ali finally found a place to live, but the rent far exceeded the allowance of his scholarship. Chinese student visas do not allow their holders to take part-time jobs, and Ali's wife was not allowed to work on her dependent's visa either. Therefore, Ali still had to self-fund a large part of his stay in Shanghai. 
For Ali, however, the real test began after the semester started. Although he enrolled in an English-taught course, Ali found that the English levels of the teaching staff were varied. Once he and several other international students made a complaint about a professor who spoke only Chinese in class, and the professor told Ali not to attend his class anymore.
Compared to Ali's experience, Hassan was lucky in the sense that his university still allowed dependents to live on campus. Therefore, Hassan could bring his wife and daughter to Shanghai after his first semester. Although the living space and living expenses were tight, Hassan felt happier. For the first semester, Hassan was always worried about the separation from his wife and daughter, and it was difficult to concentrate on studying. Hassan's three-year PhD life was very simple: study in the library, cook with his wife in the dorm, take a walk with his children on campus. Upon graduation, Dr. Hassan welcomed his second daughter into the world.
"The PhD graduates from China are more popular"
Hassan considered remaining to work in China, but his eldest daughter was approaching school age, and there was no appropriate schooling choice in China. In the end returned to the university in Pakistan where he had been working before. I asked Hassan, after his return to Pakistan, whether, if there had been a choice, he would have chosen to study at an European university instead. He replied that he was pleased with his decision to study in China because Chinese universities make it compulsory for PhD students to publish several papers before they graduate, whereas European universities often to not. He felt that the publication record he had gained during his doctorate would enhance his career prospects.
Ali's master's program will end next year and he is preparing to apply for a doctoral degree in an English-speaking country like Singapore or Australia. Long-term, he intends to become a university lecturer. If Ali's plan goes well, in a few years he will return to Pakistan as a university lecturer like Hassan, bringing knowledge and insights learned overseas to the younger generations.
---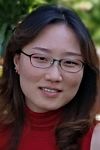 Dr Mengwei Tu is a lecturer in sociology at East China University of Science and Technology, Shanghai. Her research looks at international migration with a focus on education-related migration from and to China. She explores China's role as a migrant-sending and migrant-receiving country as well as how individuals navigate education, career and family relations across borders. She is the author of the recent book Education, Migration and Family Relations between China and the UK: The Transnational One-Child Generation (Emerald, 2018) and articles in international journals such as Children's Geographies and International Migration. Currently, she is leading a project "Students/graduates form Belt-and-Road countries in China: migration network and career trajectory," funded by the National Social Science Fund in China.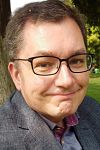 Dr. Daniel Nehring is associate professor of sociology at East China University of Science and Technology. His research concerns the personal consequences of globalization and rapid social change. He has conducted extensive research on transnational lives in China, including Chinese-Western transnational families and, currently, experiences of migration and career formation among European academics at Chinese universities. A second line of research looks at the transnational dimensions of everyday understandings of self and personal relationships, focusing on the global production, circulation and consumption of psychotherapeutic knowledge. He is the author of five books, including Transnational Popular Psychology and the Global Self-Help Industry (Palgrave Macmillan, 2016) and Therapeutic Worlds (Routledge, 2019), and his research has been published in a wide range of academic journals. He is also the editor of the book series 'Therapeutic Cultures' (Routledge) and a convenor of the international academic networks 'Popular Psychology, Self-help Culture and the Happiness Industry' and 'Open Minds.'
---