[Ed. Note: The blog Business and Management INK, which for years has presented insights drawn from academic papers appearing in SAGE Publishing's top-flight journals on business and management, is re-locating to Social Science Space. We are currently preparing a home for past INK content while posting new material.]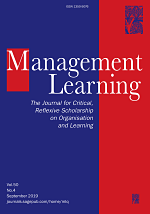 We're pleased to welcome Viktor Dörfler and Colin Eden of the University of Strathclyde Business School.  They recently published an article in Management Learning entitled, "Understanding 'Expert' Scientists: Implications for Management and Organization Research" which is free to read. 

Below, they write about their research with 19 Nobel laureates, ranging from social scientists like Kenneth Arrow and Daniel Kahneman to natural scientists such as David Gross and Yoichiro Nambu.

What motivated you to pursue this research?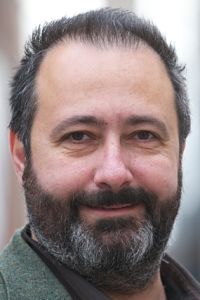 Viktor Dörfler: We started a series of interviews with Nobel laureates in order to find out how people think at the highest level of expertise, which we call 'grandmaster' level. We began with the assumption that Nobel laureates are grandmasters in their respective fields, acknowledging that there can be many other grandmasters who did not win the Nobel Prize. As Colin and I started making sense of the interviews, something interesting emerged that we were not looking for: these extraordinary scientists described what makes good research, in their eyes.
Colin Eden: Nobel laureates are undoubtedly good researchers. What do they think makes them good is an intriguing question. We wanted to explore and understand their views in the hope that it might provide some useful insights for management and organizational research.
What has been the most challenging aspect of conducting your research? Were there any surprising findings?
Viktor: Getting access was certainly a challenge. We will always be in debt of the secretaries of some Nobel laureates who got me into the room with them. We wanted to keep the interviews as open as possible, in order to allow our interviewees to talk about what they find important. Such loosely structured, open-ended interviews meant walking into the room with each of these extraordinary scientists without a rigid set of questions. We simply wanted to have an intelligent conversation with them about their research as well as personal matters. This did not imply a lack of preparation; quite to the contrary, the preparation had to be comprehensive, as no topic was off limits. Such an approach definitely tested my courage and ability to think on my feet.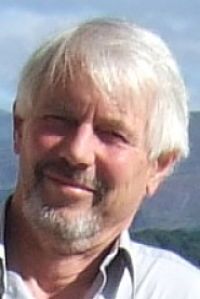 Colin: It was important to understand something of the Nobel laureates' scientific world. Fortunately, Viktor was prepared to do a great deal of pre-reading of papers they had written – a daunting task given the range of topics! One big challenge for us was to devise a method of 'making sense' of the material from the interviews. Gradually we developed a method that forced each of us to take on different roles in analyzing the data and finding the key emergent properties. In the end, we felt confident about what came out, and also confident that others would also arrive at the same emergent themes.
In what ways is your research innovative, and how do you think it will impact the field?
Viktor: Perhaps, we were a bit too innovative, along multiple dimensions. For example, we considered our interviewees extraordinary, as they have achieved the highest level of expertise, and the idea of someone being 'extraordinary' is not an easy sell. Next, our findings suggested three characteristics of good research, as seen by our interviewees, which are not in line with the mainstream management and organization research practices. Finally, as we were making sense of our rich interview data, we ended up making explicit use of intuition as part of the research method. While using intuition in research may not be unusual, admitting to using it is rather provocative.
Colin: Trying to transfer notions of successful research in the sciences is inevitably difficult. Our aim was to prompt different thinking about research in our own field. We saw our paper as a provocative essay based on a reasonable understanding of the views of excellent scientists. Of course, we had no absolute check that our interviewees' expressed views match their real views or, indeed, their practice. However, we believe that their views must be worth listening to – there is very likely to be something we, in our social science research, can learn from them.