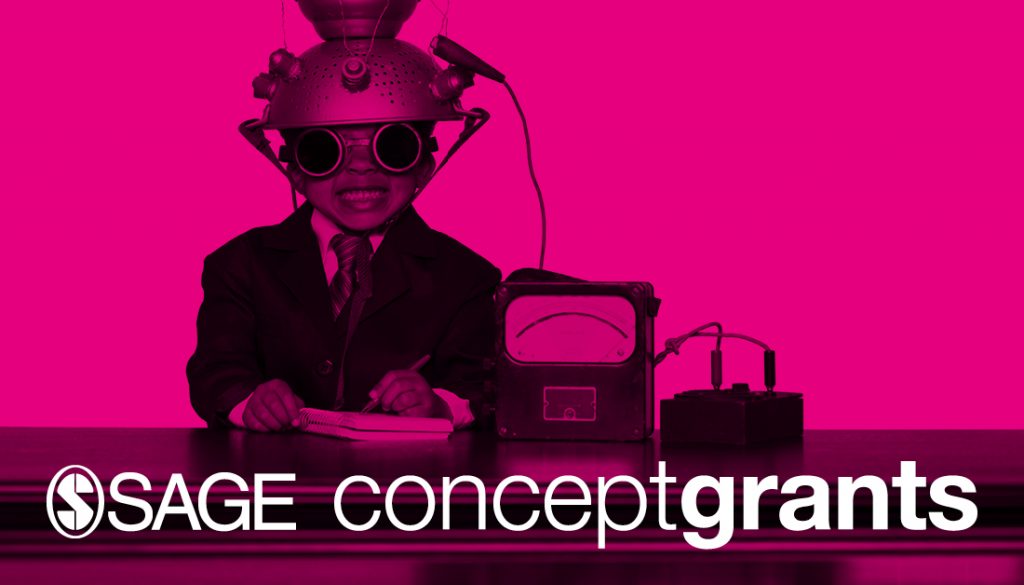 This post originally appeared on the SAGE Publishing blog.
SAGE Publishing is inviting applications for the 2021 SAGE Concept Grant, which provides funding for new software tools for social science research. Now in its fourth year, the Concept Grant scheme has to date invested over £120,000 in the development of early-stage software solutions that solve common problems faced by social researchers.
There are two grant amounts available: £15,000 (~US$20,000) to scale up a prototype, and a number of seed grants of £2,000 (~$2,700) for concept testing.
Applications are open to anyone developing software that introduces an exciting new way of approaching social science methods, that helps social scientists save time during the research process, to apply new skills and methods, or simplify the collection, cleaning and/or analysis of data.
Your proposal could:
Support social scientists to collect and work with new types of data.  
Support social scientists to use and apply new methods.  
Reduce the time researchers spend on the collection, cleaning, or filtering of data, or any other part of the research process that is not publishable.  
Enable social scientists who do not have programming skills to analyze data at any scale. 
Enable researchers to get started on their research without much training.  
Improve existing social science methods or tools. 
Previous winners include Knowsi, a user-friendly platform for researchers to manage participant consent in line with data protection regulations, and Text Wash, a tool that uses machine learning to anonymize sensitive text data to make it usable for research.
The deadline for applications for the 2021 SAGE Concept Grant is May 23, 2021.