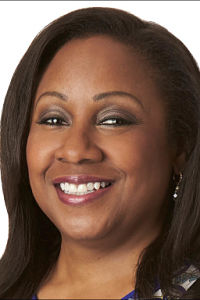 Engineer and psychologist Carlotta M. Arthur, currently director of the Henry Luce Foundation's Clare Boothe Luce Program for Women in STEM, has been named the new executive director of the Division of Behavioral and Social Sciences and Education at America's National Academies of Sciences, Engineering, and Medicine. Arthur, who replaces the retiring Mary Ellen O'Connell in the role, will take charge on February 14.

DBASSE, as the division is known, is one of seven major programs at the National Academies. While they operate under a congressional charter signed by President Lincoln in 1963, the National Academies of Sciences, Engineering, and Medicine are private, nonprofit institutions that provide independent, objective analysis and advice to the nation to solve complex problems and inform public policy decisions related to science, technology, and medicine.
During her tenure at the Clara Boothe Luce Program, Arthur expanded its national and global profile the program and of the larger Luce Foundation's activities to transform STEM systems and structures through the lens of equity and inclusion. The program provides support for women in science, mathematics, and engineering in higher education and has made more than $200 million in grants since its inception. Under Arthur's leadership, the Luce Foundation was a sponsor of the National Academies' study on Sexual Harassment of Women in Academia. Prior to her time at the Luce Foundation, Arthur served as director of the Mellon Mays Undergraduate Fellowship and as program officer of diversity initiatives at the Andrew W. Mellon Foundation.
"Dr. Arthur's national and global relationships with women scholars, passion for a wide range of issues at the intersection of people and technology, and extensive experience with the full cycle of philanthropic funding as both a sponsor and a grantee, will be extremely valuable for the National Academies," said Gregory Symmes, chief program officer of the National Academies.
Trained as an engineer and after working 10 years in the private sector, Arthur earned a doctorate in clinical psychology and is a licensed psychologist in New York. She held an assistant professor position at Meharry Medical College, an Andrew W. Mellon Postdoctoral Fellowship at Smith College, and an adjunct assistant professor position at the Dartmouth Geisel School of Medicine. She is a member of the board of trustees of the Helene Fuld College of Nursing, a 75-year-old nursing college in Harlem, and an advisory board member for the Smithsonian National Museum of American History's Lemelson Center for Invention and Innovation. Over the last 13 years, Arthur has consulted with the World Health Organization's Pan American Health Organization and private clients on issues related to education leadership; equity, diversity, and inclusion; behavioral health; and psychology.
Arthur was the first African American woman to earn a B.S. in metallurgical engineering from Purdue University. She completed her M.A. in psychology and Ph.D. in clinical psychology, with an emphasis on psychophysiology/health psychology, from the State University of New York at Stony Brook. Arthur was a member of the inaugural cohort of W.K. Kellogg Scholars in Health Disparities at the Harvard School of Public Health.