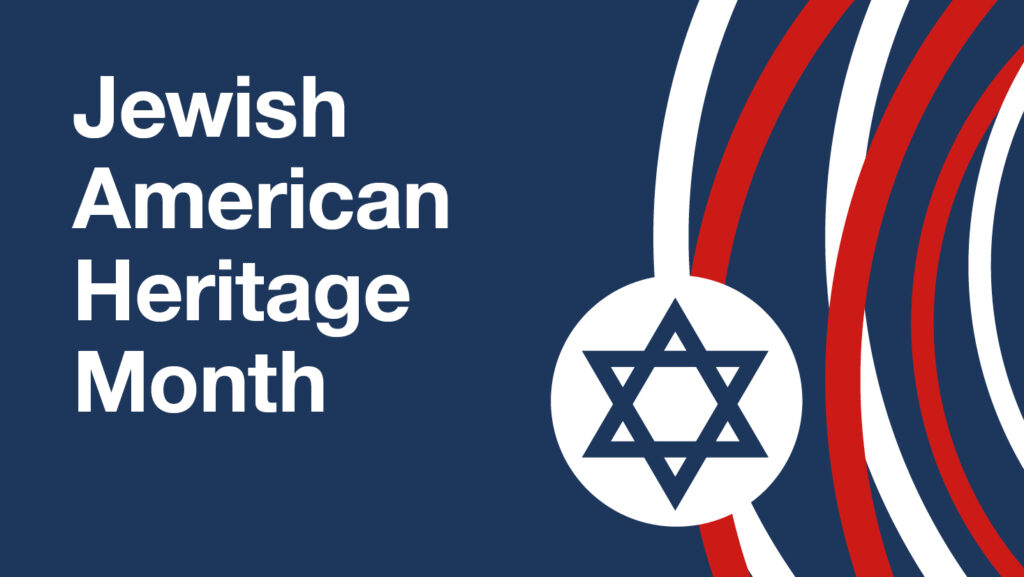 The first group of Jewish settlers arrived in colonial America in 1654 in New Amsterdam (present-day New York City). They were seeking to avoid prosecution and discrimination for publicly worshipping their religion. More than 350 years later, in April 2006, the United States declared the first-ever Jewish American Heritage Month, to be held annually in May, to celebrate Jewish achievements and contributions.
This announcement was a milestone for the Jewish American community. It was spearheaded by the Jewish Museum of Florida and South Florida Jewish community leaders. Their work and advocacy paved the way and prompted Rep. Debbie Wasserman Schultz of Florida and Sen. Arlen Specter of Pennsylvania to introduce congressional resolutions. They urged President Bush to proclaim a month that would recognize the more than 350-year history of Jewish culture and contributions to America. The resolutions passed unanimously in the House of Representatives in December 2005 and the Senate in February 2006.
The month of May was chosen due to the highly successful 350th Anniversary Celebration of American Jewish History, held in May 2004. This anniversary was organized by the Commission for Commemorating 350 years of American Jewish History. The commission was composed of a coalition including the Jacob Rader Marcus Center of the American Jewish Archives, the American Jewish Historical Society, the Library of Congress and the National Archives and Records Administration. In March 2007, the Jewish American Heritage Month Coalition was formed to lead the implementation of the annual celebration.
This month is commemorated nationally to acknowledge the work of those who have fought, and are fighting, to celebrate Jewish American culture and eliminate antisemitism. Today, more than 120 organizations around the US work to help all Americans discover and celebrate the Jewish American experience. Find further resources below and share the message about the Jewish American Heritage Month using hashtags #JewishAmericanHeritageMonth and #OurSharedHeritage.
Meanwhile, the Pew Research Center estimated that 7.5 million Americans in 2020 identified as culturally or religiously Jewish. About 5.8 million were adults, or about 2.4 percent of all American adults.
Explore further resources: