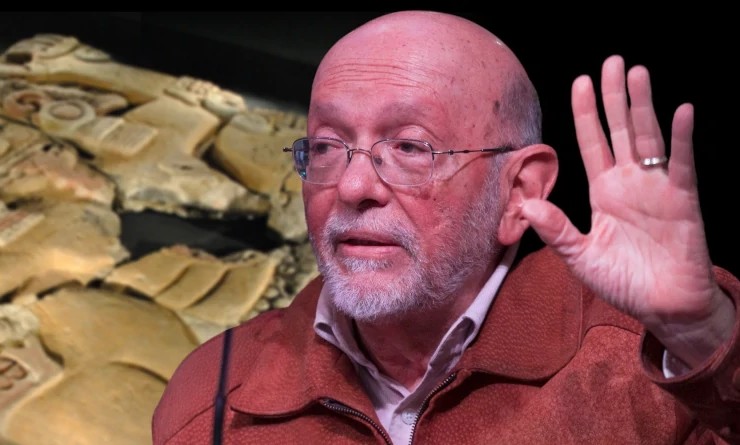 Mexican archeologist and anthropologist Eduardo Matos Moctezuma last month received the 2022 Princess of Asturias Award for Social Sciences. The prize jury cited Moctezuma's "extraordinary intellectual rigor in reconstructing the civilizations of Mexico and Mesoamerica" while ensuring "that this heritage is integrated objectively and free of myth. … Due to his scientific intelligence, capacity for dissemination and social commitment, Eduardo Matos Moctezuma and his work serve as an inspiration for the coming generations of social scientists and citizen society in general."
Matos Moctezuma has carried out fieldwork in archaeological sites such as Comalcalco, Tepeapulco, Bonampak, Teotihuacan, Cholula, Tula, Tlatelolco and Tenochtitlan, among others. Specifically noting his direction of work at Tula in the 1970s, Teotihuacan (where he excavated the Pyramid of the Sun and founded the Museum of Teotihuacan Culture and the Center for Teotihuacan Studies ) and Tenochtitlan (where he the Templo Mayor and coordinated investigation of the site since), the Asturias jury called his work "an exemplary milestone in the scientific development of archaeology and a fruitful dialogue with the past, between different cultures and between social and human sciences."
"This award fills me with pride and the names of my teachers –who trained me in the field of anthropology and, in particular, archaeology– come to mind," Matos Moctezuma said, in Spanish, after receiving the award. "Digging into the past to bring it into the present has been the task that I have unceasingly carried out throughout my life. Today I observe, with great satisfaction, the fruits of that task, which have allowed me to learn about our own history and how it was linked to the history of other countries such as Spain."
Every year, Spain's non-profit and private Fundación Princesa de Asturias (Princess of Asturias Foundation) recognizes a suite of individuals, bodies, and organizations from around the globe who have made significant achievements in the sciences, humanities, and in public affairs. The foundation has made an award in social science since the first honors were made in 1981.
A native of Mexico City, Matos Moctezuma, 81, graduated in archaeology from the National School of Anthropology and History and obtained his master's degree in anthropological sciences, specializing in archaeology, from the National Autonomous University of Mexico (UNAM), where he also earned his doctorate. He held a chair at the National School of Anthropology and History for more than 30 years. Matos Moctezuma was director of the Center of Research and Graduate Studies in Social Anthropology from 1982 to 1986; director of the National Museum of Anthropology from 1986 to 1987; and director of the Templo Mayor Museum from 1987 to 2000.
He has written a number of influential books, including 1975's Muerte a filo de obsidiana (now in its 12th edition), The Aztecs (English translation, 1989), La metrópoli de los dioses (1990), Teotihuacán (1994), Life and Death in the Templo Mayor (English translation, 1995), Las piedras negadas (1998), La muerte entre los mexicas (2010), Grandes hallazgos de la arqueología. De la muerte a la inmortalidad (2013) and, last year, Tlatelolco. La última ciudad, la primera resistencia.
The Princess of Asturias Award is the latest honor for Matos Moctezuma, who received Mexico's Premio Nacional de Ciencias y Artes in 2007.  He has honorary doctorates from the University of Colorado and UNAM, is a Chevalier of France's National Order of Merit and Order of Academic Palms, and Officier of its Order of Arts and Letters. He received the Henry B. Nicholson Medal from Harvard University in 2002, the Andrés Bello Order of Venezuela and the Xalapa Museum of Anthropology Medal from the Universidad Veracruzana. In 2017, Harvard created a chair in his name.
The king and queen of Spain, as well as the heir to the throne, Leonor, Princess of Asturias, will preside over the presentation of the Princess of Asturias Awards in October. Each recipient receives a Joan Miró sculpture, a diploma, an insignia, and a cash prize of €50,000.