Six scholars drawn from political science, sociology, economics and demography have been named 2023 fellows of The American Academy of Political and Social Science. Each year the AAPSS selects a small group of scholars and public servants in recognition of their contributions to social science and the extent to which their work has deepened public understanding of human behavior and social dynamics.
The 2023 Fellows of the AAPSS are: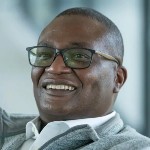 Kerwin K. Charles is an economist whose research focuses on earnings and wealth inequality, conspicuous consumption, race and gender labor market discrimination, and other microeconomic issues. He is currently the Indra K. Nooyi Dean and Frederic D. Wolfe Professor of Economics, Policy, and Management at the Yale School of Management. Charles is the AAPSS's 2023 Sir Arthur Lewis Fellow.
Jennifer Lee is a sociologist who has done seminal work on the study of Asian Americans. Her work covers a broad range of topics, including contemporary U.S. immigration, immigrant entrepreneurship, ethnic conflict, intermarriage, and anti-Asian violence since the start of the COVID-19 pandemic. Lee is the Julian Clarence Levi Professor of Social Sciences at Columbia University and the AAPSS's 2023 Samuel Stouffer Fellow.
---
Listen to Jennifer Lee's Social Science Bites podcast from 2021
---
Cecilia Menjívar is the Dorothy L. Meier Social Equities Chair and a professor of sociology at the University of California, Los Angeles. Her specialties include immigration, gender and family dynamics, and religious institutions, with a focus on the impacts of immigration laws and multisided violence, especially towards women. Menjívar is the AAPSS's 2023 W.E.B. Du Bois Fellow.
Dianne Pinderhughes is a political scientist whose research addresses inequality with a focus on racial, ethnic, and gender politics in the Americas. Her work also explores the creation of American institutions of civil society and their influence on the formation of voting rights policy. Pinderhughes is a Presidential Faculty Fellow and the Rev. Edmund P. Joyce, C.S.C., Professor of Africana Studies and Political Science at the University of Notre Dame. She is the AAPSS's 2023 Eleanor Roosevelt Fellow.
Rogelio Sáenz is a professor of demography at the University of Texas at San Antonio, where he has also served as the dean of the College of Public Policy. He has written extensively on Latine American issues, including race, inequality, immigration, COVID-19 disparities, aging, and social justice. Sáenz regularly contributes opinion essays to a variety of news outlets throughout the U.S., and he is the AAPSS's 2023 Ernest Burgess Fellow.
Scott Straus is a political scientist whose work focuses on large-scale political violence, particularly genocide and how it occurs. He also studies issues of human rights, post-conflict politics, and electoral violence in sub-Saharan Africa. Straus is a professor of political science at the University of California, Berkeley, where he is the coordinator of the comparative politics subfield. He is the AAPSS's 2023 Mahatma M.K. Gandhi Fellow.
"The influential scholarship of these six eminent scholars illustrates the far-reaching significance of the social sciences for evidence-based policy," said Marta Tienda, president of the AAPSS. "We are so pleased to welcome them as fellows of the academy."