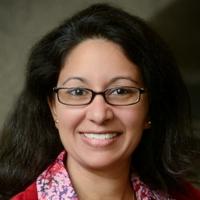 Seema Iyer, senior director of The Hive, an Innovation Lab at USA for the United Nations' High Commissioner for Refugees, will keynote the next talk in the University of Virginia's Data Science For The Public Good Distinguished Speaker Series. The Hive is working to increase American's awareness of refugees and to use technology and data science to help meet the needs of displaced people.
Her talk will be held June 1 from 4 to 6 p.m. ET both online and at the hosting University of Virginia's Biocomplexity Institute in Arlington, Virginia. The Biocomplexity Institute's series is a part of the Data Science for the Public Good Forum, which "brings together people from government, business and academia who want to investigate how data can shape public policy."
Iyer's speech, "Strengthening the Refugee-Supporting Ecosystem by Focusing on the 'Public' within Data Science for Public Good," will discuss how innovations in data and technology can help provide solutions and interventions for involuntary human migration.
Prior to her current role, Iyer was the director of research for Baltimore's city department of planning and director of the Baltimore Neighborhood Indicators Alliance. She received the 2020 Dean's Award for Public Service and the 2021 University System of Maryland Regents Award for Excellence in Public Service.
The physical event will be held at the Biocomplexity Institute at 1100 Wilson Blvd., 29th floor, Arlington, Virginia. Iyer will speak and answer questions from 4 to 5 p.m., and a reception will follow. Sign up for the physical or cyber event below.
Previous series speakers include Katherine Ensor, who discussed community analytics and the value of university and city partnerships, and Ravi Shankar Chaturvedi, who spoke about the journey to a digital future.