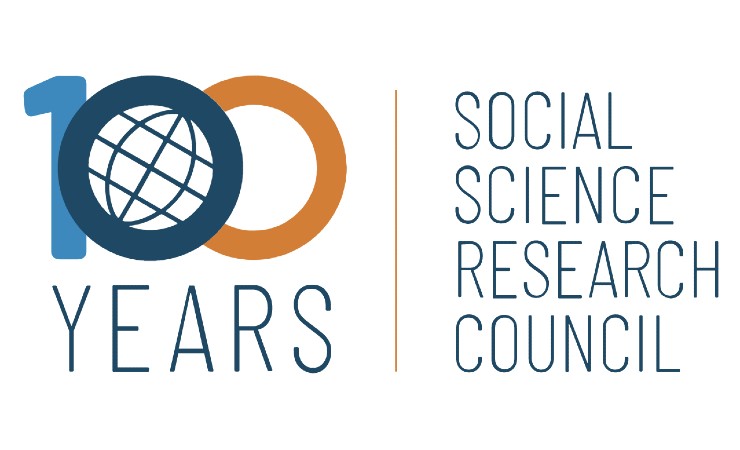 In the past 100 years, the Social Science Research Council (SSRC) has awarded over 15,000 fellowships to solve real-world problems, develop personal and institutional growth, and build a cross-disciplinary network of researchers. For example, the Abe Fellowship promoted Japanese-American intellectual exchange for nearly 30 years, and the Next Generation Social Sciences in Africa has sought to increase college enrollment in the global South for over a decade. The council currently offers over two dozen fellowships, including the Women in Economics Research Consortium, the Arts Research with Communities of Color Fellowship, and the Democratic Anxieties in the Americas grant.
To celebrate the SSRC's 100th anniversary, we're highlighting three scholars honored with SSRC fellowships and awards.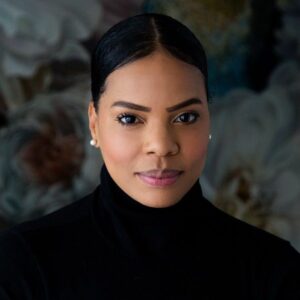 Meme Styles, Just Tech Fellowship recipient
Meme Styles, a self-described data-activist, afro-futurist, and Blackademic, is the founder and president of MEASURE, a Texas-based nonprofit that designs antiracist technology to elevate powerful Black, brown, and indigenous-led organizations. She is also one of six Just Tech Fellows in the program's inaugural class.
The Just Tech Fellowship funds a diverse cohort of cross-industry researchers and practitioners harnessing emerging technologies to create a more equitable world. Recipients receive two-year awards of $100,000 annually, as well as money for dependent care, healthcare, workspace, or other needs. The fellowship is supported by Ford Foundation, the John D. and Catherine T. MacArthur Foundation, the Surdna Foundation, and the Democracy Fund.
Styles is using her fellowship to support the development of Measure Ignite, a cloud-based data-sharing tool to enable strategic collaboration between Black, brown, and indigenous-led organizations along with allies and funders.
"I'm focusing on that community right now because so many of us have been hurt by traditional research, racist algorithms, and technology," Styles said. "I personally have been harmed by technology. It takes people like me who are bold enough and have the resources and community to create this type of change—to fight back through design and data."
In the Just Tech Fellowship, Styles has not only found funding, but a cohort of likeminded peers as well.
"The fellowship was created for people like me who don't historically think of themselves as 'techies' or technologists," Styles said. "I had never thought of myself like that. But now I embrace it—and the other five fellows have helped me to build my confidence as a designer of antiracist technology. My cohort is 100 percent my village."
Hear from Styles herself in her Just Tech video introduction.
Ed Glaeser, Albert O. Hirshman Prize recipient
Ed Glaeser is an economics professor and director of the Economics Department at Harvard University. He is also the most recent recipient of the Albert O. Hirshman Prize, the highest honor awarded by the SSRC. The Hirshman Prize is named for the ground-breaking German-born American economist and author known for his work in developmental economics and political ideology.
"Albert Hirshman was an intellectual hero of mine," said Glaeser. "So, receiving this prize is a great honor."
Every two years, a recipient is chosen based on their contributions to social science and public policy.
"Ed is a great example of how the social and behavioral sciences can inform policies that affect human lives," said Anna Harvey, SSRC president. "His work on how cities create economic potential used data to understand the drivers of jobs, education, and urban growth, which now informs how governments think about cities and smart growth."
According to Glaeser, cities have the power to change the world—and individual lives.
"Cities are the best pathway out of poverty into prosperity that we know of, but they also have terrible downsides that also come with density: crime, contagious disease, traffic congestion," he said. "Taming those demons is one of the great vocations of the 21st century, and in order to actually make the cities of the future livable, this will require social science. This will require the bed of knowledge that the SSRC has stood for for 100 years."
A former SSRC board member, Glaeser believes in the mission and impact of the council.
"I believe very strongly that the point of economics is to try to understand the world better and make it a better place by doing so," he said. "This is the same mission as the SSRC. For me, one of the reasons the SSRC is so valuable is that it isn't just one discipline. The SSRC champions knowledge without any particular allegiance to one field within the social sciences, but it does have an allegiance to social science as a whole."
Katy Milkman, Mercury Project grant recipient
Economist Katy Milkman is a professor at the Wharton School at the University of Pennsylvania and co-director of the Behavior Change for Good Initiative, a research center she co-founded with Angela Duckworth nearly six years ago. During the COVID-19 pandemic, Milkman led a team of researchers trying to figure out what mode of messaging was most effective to encourage people to receive vaccinations.
The researchers conducted two large, randomized control trials: one with 700,000 Walmart pharmacy customers and another with 50,000 patients at two hospital systems. In the fall of 2020, in anticipation of the COVID-19 vaccine, the researchers tested dozens of messages to see what worked to motivate flu vaccines. Milkman's team called this novel methodology the "megastudy."
"Megastudies are these large, tournament-based experiments where we solicit lots of ideas from researchers and test them simultaneously," Milkman said. "We tap the expertise of behavioral scientists and partner with large organizations to solve policy-relevant problems. Through megastudies, we're able to test dozens of hypotheses simultaneously, which allows us to make apples-to-apples comparisons and find the best idea."
This methodology was of interest to the SSRC, who heard of the research conducted by Milkman's team and invited them to apply for the newly devised Mercury Project, which attempted to address misinformation and increase vaccinations during the COVID-19 pandemic. Named for the Roman messenger god, the Mercury Project aims to spread accurate health information, combat misinformation, and increase the demand for vaccinations in low- and lower-middle-income countries. Milkman's team put together a proposal that applied their megastudy method to COVID-19 boosters. They were one of 13 teams selected for the Mercury Project's first cohort with their project, "Boosting boosters at scale: A megastudy to increase vaccination at scale."
In addition to funding, the Mercury Project has enabled Milkman's team to join a consortium of researchers, share their work, and seek feedback from their peers.
"The SSRC is really good at shining a spotlight on research by spreading the word, building networks, and creating high-profile opportunities for researchers to share their work," Milkman said. "I've worked with a lot of funders, and they don't always support the work in this way. It's an incredible thing."