---
Are you energy savvy? Take this short quiz:
How much more energy do central air conditioners use than room air conditioners?
1 1/3 times more energy
3 ½ times more energy
If you selected "b," you're ahead of the curve. Most people think central air conditioners use just 1 1/3 times more energy.
Try another: What uses more energy, trucks or trains?
According to research recently published in Policy Insights from the Behavioral and Brain Sciences, trucks actually use 10 times more energy than trains.
Most people believe the reverse is true and in fact routinely underestimate how much energy they use in their daily lives, according to the paper, "Psychology and Energy-Use Reduction Policies," by Janet K. Swim, Nathaniel Geiger, and Stephanie J. Zawadzki at the Pennsylvania State University.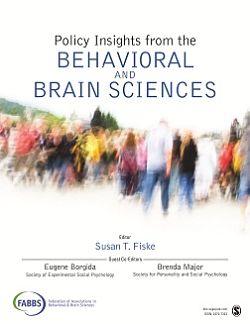 Lack of knowledge about relative energy use is one of several impediments to effective behavioral change and policy decisions.
Given the complexities of behavior and how it shapes and influences energy use, lawmakers considering energy-use-reduction policies may want to consult with social and behavioral scientists. Swim and colleagues suggest that these experts know how to encourage people to want to reduce their energy use and also to give them the tools needed to engage in behaviors that use less energy.
Among other considerations, financial savings tend to motivate people for one-time behaviors, such as receiving rebates for purchasing energy-efficient appliances.
In contrast, reminding people about the importance of preserving the planet for future generations, as opposed to financial incentives, tends to motivate ongoing behaviors, such as carpooling.
"People prefer being 'green' to being 'greedy,'" the authors state, citing research published in Nature Climate Change.
Even if people are motivated, they don't always know how to reduce energy use or, if they make a behavioral change, whether the change helped them reach their energy saving goals. Effective labeling can help overcome these barriers.
As an example, Janet K. Swim, the paper's lead author and a professor of psychology, explained in a telephone interview that most automobile makers provide information on how far a car can go on a gallon of gasoline (miles per gallon).
Swim noted that to reduce energy use, consumers need to know the reverse: gallons per mile, or how many gallons of gas are used to go a specific distance.
Of course, once people engage in an energy-saving behavior, such as buying energy-efficient light bulbs, the key is to encourage what behavioral scientists call positive spill-over—putting the savings into a new, energy-efficient refrigerator.
But then, do you justify purchasing multiple energy efficient appliances, thus collectively using more energy because they are all energy efficient? Such a phenomenon took place nationwide between 1993 and 2009, according to a citation from the U.S. Energy Information Administration.
Following the crowd tends also to work well as an energy conservation motivator. The paper describes one study that found consumers were more likely to use fans instead of air conditioners after learning that most people in their community already were using fans.
---