---
The American Academy of Political and Social Science will induct the organizer of the American Opportunity Survey and a professor of social work who focuses on how public policy affects children and families as two of the five eminent scholars to be inducted as fellows of the academy this year.
Traditionally, AAPSS fellows are university-based scholars responsible for research that has changed our understanding of human behavior and the world in which we live; a small number are public servants, who have used research and evidence in institutions of government to improve the common good.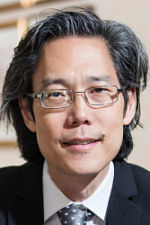 The 2018 cohort will join the academy on May 17 in Washington, D.C, at a dinner ceremony where the 2018 Daniel Patrick Moynihan Award recipient, former White House science adviser James Holdren, will be honored.
The American Academy of Political and Social Science, founded in 1889, promotes the use of social science in the public domain and in policy-making.
---