---
March for Science: S|GNS Summit
In 2017, the first-ever March for Science saw more than a million people participating around the globe to demonstrate their support for the importance of basic research and evidence-based policy. The initial March for Sciences had more than 1800 satellite events in addition to the main march in Washington, D.C. and 300 partner organizations. In April of this year, a second science march, again in Washington, D.C., was witnessed via satellite in over 240 locations.
The non-profit organization March for Science wants to continue the momentum with the first ever March for Science three-day summit aimed at teaching community organizing and communication skills, and advocacy. The event, called the S|IGNS SUMMIT, will be held starting on July 6 in Chicago.
In recent times the battle for science has continued with more changes from governments that threaten the state of evidence-based policy and science budgets. Recently in the UK, the group Sense about Science hosted its first ever Evidence Week, spending four days educating the British Parliament about the importance of having strong evidence, and not mere ideology, behind legislation. And with midterm elections just around the corner in the U.S. it's worth noting that March for Science has continued a year-long Voter for Science campaign aimed at creating a direct civic link between science supporters and their policymakers. The campaign calls for:
"mobiliz[ing] its diverse, powerful coalition of thousands of community organizers, hundreds of partner organizations, and more than one million advocates to make their voices heard at the polls this November."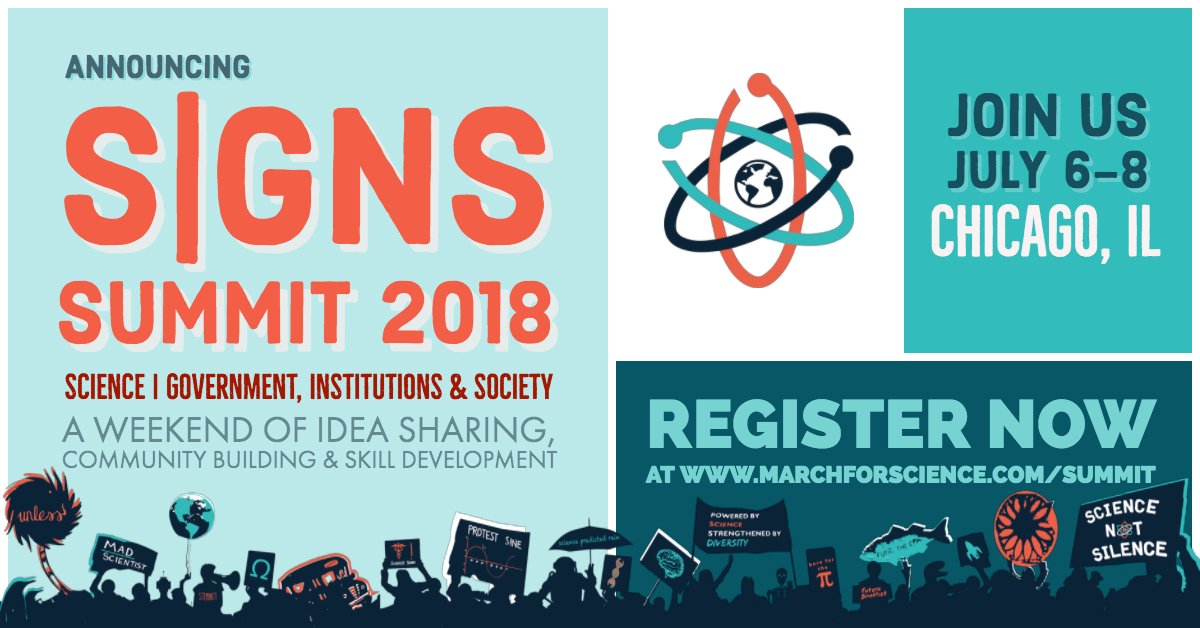 After laying the groundwork with the global marches over the last two years and getting world recognition, the The S|GNS Summit wants to be there to provide resources that support impact at the local, federal, and institutional levels. The inaugural S|GNS Summit invites established and emerging leaders from across the scientific, advocacy, and education communities for a weekend of practical skill building, idea sharing, and community networking.
"The future of science advocacy depends on coordinated action and diverse perspectives, so it's essential that we prioritize spaces for interdisciplinary collaboration and dialogue," said Stephanie Fine Sasse, director of special projects, March for Science. "This is an opportunity for everyone — satellite organizers, educators, artists, scientists — to come together and learn from scholars, experienced activists, and each other. S|GNS will provide tools to support current and future leaders as they advocate for informed change in their communities."
Each day of the summit will include workshops, panel discussions, and talks that cover a wide range of topics relevant to the S|GNS mission, such as science communication, civic-literacy, and inclusive coalition-building. The program will focus on critical current issues from across perspectives, as well as actionable skills and opportunities for attendees to connect. (SAGE Publishing, the parent of Social Science Space, is a partner of the event.)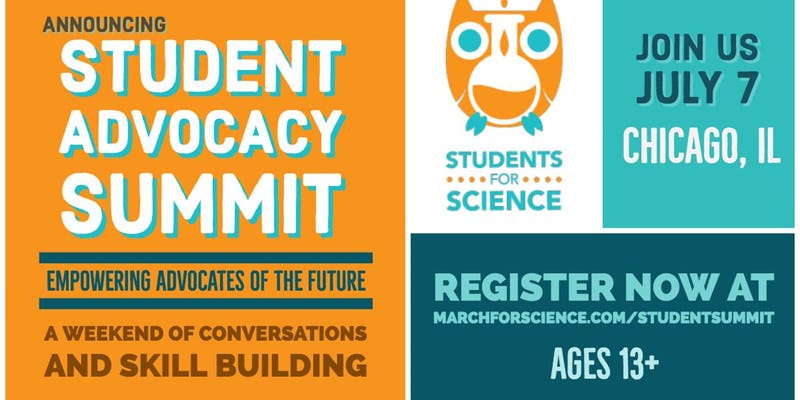 In conjunction with the S|GNS event March for Science also is hosting its inaugural, Student Advocacy Summit, starting on July 7 ending on the 8, intended to bring together passionate young student advocates. Advocacy for student change is continually being encouraged due to the passion and influence students hold on communities. In Utah a group of high school students began proposing laws and forcing, politicians and legislators to begin adopting resolutions that sought solutions for climate change. Efforts form students helped gain 75% of republican legislators support, that led to the governor signing of a bill that began the implementation of climate change resolutions. Students are the future and from what we have seen in places such as Utah, students are starting to understand there dog in the fight and want to lean new ways that they can help influence change and advocacy.
Registration
In order to attend the summit on from July 6 to the 8 in Chicago, registration is needed. Click on the conference title below to be sent to the March for Science page for pricing an registration:
---
S|GNS Summit Video
---