---
When I graduated from my master's degree in financial mathematics from University College London, I started working as a research intern at a real estate development company, where I developed an interest in housing data analytics. I soon wanted to be in an environment where I could develop quicker as an analyst. The Knowledge Transfer Partnership (KTP) scheme provided a unique opportunity.
I'm currently working on a project with Orchard Information Systems, a company which provides software solutions to help housing businesses and public sector organisations improve the lives of their customers and their residents. I also work alongside Newcastle University's School of Mathematics, Statistics and Physics and the School of Computing.
The focus of the project is on the development of data analytics to optimise rent collection in social housing associations in the face of changes such as welfare reform. Well-established data mining algorithms which are used widely in finance, insurance and retail would help improve the efficiency of social housing institutions and increase their competitiveness in an increasingly constrained environment.
Using social science data
Using a particular family of algorithms, we were able to identify several distinct profiles of tenants, giving the potential to deliver value by finding patterns that are not visible in the raw data.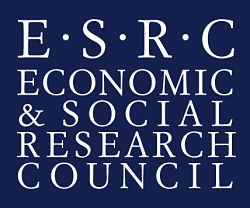 For example, we looked at rent balance data of residential tenants from different parts of the UK and applied a set of algorithms to predict the future outstanding rent balance. By adding other factors such as the age of tenancy agreement and the tenant, we further improved the accuracy of the models. The prediction models focusing on long-term forecasts have been shown as crucial for making strategic future investment decisions for senior managers, for example, on future loans or option appraisals on future stock ownership.
Real-life impact
Social landlords generally collect rent weekly; however, housing benefit and salaries are often paid monthly. This results in a large number of arrears cases where tenants will pay in due course, and do not require any action from the income team.
Investigating the effectiveness of different actions – such as contacting tenants in several ways – showed that telephone communication, for example, does not have a considerable impact on groups of tenants that are in high arrears. Using other ways to contact tenants can lead to considerable time and cost savings for the housing business, and ultimately this money can instead be invested by the housing business in other ways to improve the lives of tenants.
Some of the best practices that I have demonstrated through this work are going to be included as a separate module in Orchard's software product, which is expected to increase sales for the company. Having visited Orchard's customers to understand their challenges, my suggestion of giving end users the flexibility to tweak the software has since become one of the main selling points of the product.
Challenges and benefits of the KTP
Through the KTP scheme I have been supported by the team I work with at Orchard and by world-class university academics at Newcastle University. I've also benefited from dedicated technical, business and project management training. As a KTP associate, I have a pivotal role to play and am able to absorb, integrate and dissipate knowledge at the same time.
In my experience, the key challenge of the KTP project was to foster interest in data science within Orchard before actually talking to their customers (housing associations and businesses), whose recognition of the work was the trigger to be more involved in research activities. It offered the company an opportunity to bring in new skills and the latest academic thinking, and provided an edge in the technology scene. Furthermore, the adoption of data science knowledge across the company enables people from across the business to promote its use in this field at key sector events. For the university, there has been the chance to have a real world impact on social housing.
"Working with Farida, through our partnership with KTP, has made a positive impact on our understanding and use of data science techniques, which in turn is proving to be extremely valuable to our customers."

Tony Foster, Development and Design Director, Orchard
Though I have only been working as a KTP associate for a year and a half, I have already had the opportunity to share my work at national and international conferences, learned about methodology from my supervisors, gained valuable experience of customer interaction and had the opportunity to shape an upcoming product from scratch.
In the future, the techniques that I have been developing will be applied to empty property and responsive repairs data, assisting both the housing officers as well as tenants on a day to day basis. I would recommend this scheme to other graduates looking to gain real world experience while developing their academic skills.
***
For more information on the ESRC and Knowledge Transfer Partnerships, click here.</p
---