"As much as I loved, and no matter how much I gave, the academy never seemed to love me back"
---
"Leaving my job was the radical act of self-care that I desperately needed. For years, I considered my experience as a black woman in the academy (first as a graduate student and later as professor) as a very careful and strategic balance on a tightrope, all while feeling a constant pressure to be flawless, personally and professionally… Yet, I was in an unhealthy committed relationship that was very one-sided. As much as I loved, and no matter how much I gave, the academy never seemed to love me back, if at all."
JeffriAnne Wilder, a sociologist and leading scholar specializing in diversity, race relations and women's empowerment, has almost two decades of experience in higher education. In this time, she's worked various positions, been both a student and a professor. She currently works as a faculty research associate at the National Center for Women & Information Technology, which works "to increase girls' and women's meaningful participation in computing."
Sharing not only her experience as a woman of color in the academic world, Wilder took the time to provide recommendations for how the field can be more inclusive. "The voice and reach of black female intellectuals is growing louder and stronger in the 21st century," she believes. "Speaking up is an empowering act of resistance and enrichment."
What scholars, academics, and/or writers have influenced you?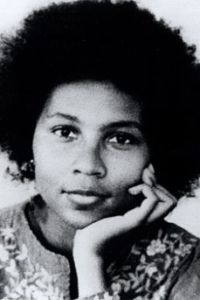 In 1989, feminist scholar bell hooks argued that for the oppressed, power originates in "moving from silence into speech." Sociologist Patricia Hill Collins similarly noted that when black women come out of silence, they simultaneously come into voice and power. I am deeply influenced and empowered by these and other women of color who have used their voices as a means to effect change, and ultimately, liberation. In addition to hooks and Collins, there are other scholars of color who have inspired my path, including Anna Julia Cooper, the women of the Combahee River Collective, Joyce Ladner and Kimberle Crenshaw. These women were fearless in calling attention to privilege, power, and oppression, and spoke through the lens of their race, class, and gender (Crenshaw coined this as intersectionality). In their writings, they led with their experiences as women of color, not from a position of marginality or underrepresentation (although mainstream society depicted their worth as such). Instead, their voices conveyed strength, confidence, and value.
The voice and reach of black female intellectuals is growing louder and stronger in the 21st century. A number of black female scholars and other women of color have used the act of storytelling to disentangle the complex lives of women of color in higher education, and to expose the continued struggle for justice in the academy. Some of my favorite contemporary writers include Stephanie Y. Evans, Crystal M. Fleming, and Brittney C. Cooper. Speaking up is an empowering act of resistance and enrichment, and I am personally thankful to have these stories to draw from.
As a woman of color in the academic world, what has been your experience?
I completed my doctorate in sociology from the University of Florida in 2008. I currently work as a faculty research associate for a national non-profit organization. For 10 years, I served as a faculty member in the department of sociology, anthropology, and social work at the University of North Florida. Prior to embarking upon my doctoral training, I worked in multicultural affairs at Baldwin-Wallace University.
All told, I have nearly two decades of progressive experience in higher education related to various aspects of diversity and inclusion—ranging from recruitment and retention of underrepresented students and faculty to strategic planning and assessment diversity initiatives. I readily identify with my African-American heritage, and like many other faculty of color, my social identity purposefully intersects with my research, teaching, and service endeavors. As such, I felt a cultural obligation and responsibility to ensure the success of students of color at my university. Over the course of my professional career, I have made a contribution to initiatives and programs that aim to make excellence inclusive, and to foster a sense of social responsibility among diverse populations.
In many ways, though, I've had a love-hate relationship with the academy. I was inspired to become a professor because I saw examples of black women in my immediate family (my aunt, Dr. Linda Wilson-Jones and my cousin, Dr. Joyce Ladner) who earned doctorate degrees and were established scholars. Their hard work and success inspired me as young woman to want to be a professor just like them. My own mother, Gloria, is a retired K-12 educator, and regularly told me that earning an advanced education was always within my grasp.
My work as a tenured professor was very fulfilling, but also very lonely. For years, I was the only African-American faculty member in my department of 18 full-time faculty. Because of my identity as a black woman, many female and minority students looked to me for guidance, direction, and support outside of the classroom. I was called on many times in a variety of capacities, ranging from the chair of my university's Commission on Diversity and Inclusion, to the adviser of several cultural student organizations. I spent a lot of time mentoring and/or advising undergraduate and graduate students. I worked hard to establish myself as a nationally known thought leader and expert on issues of race, gender, and diversity: between 2014 and 2017, I logged more than 100 media appearances in national, regional, and local media outlets including 20/20, Nightline, The New York Times, Huffington Post, Associated Press, National Public Radio, The Takeaway, and Black Enterprise.
All of this work was extremely gratifying. Yet, it was simultaneously thankless, exhausting, and to be quite honest, addicting. Faculty of color working in predominantly white spaces can at times face a chilling and hostile work environment. This was my experience. In spite of earning tenure, being a stellar teacher, prolific researcher, and engaged community member, I made the decision to walk away from my tenured professorship in 2018.
I have no regrets about my decision. I am happier. I'm a better mother and a better friend. I'm a better me. Leaving my job was the radical act of self-care that I desperately needed. For years, I considered my experience as a black woman in the academy (first as a graduate student and later as professor) as a very careful and strategic balance on a tightrope, all while feeling a constant pressure to be flawless, personally and professionally. My edges were always laid, my CV was teeming with a diverse portfolio of accomplishments, and I was the personification of "black girl magic" and respectability in academia. Yet, I was in an unhealthy committed relationship that was very one-sided. As much as I loved, and no matter how much I gave, the academy never seemed to love me back, if at all.
I consider my current life as one of "detoxing" from academia. I am happy to work for an organization that aims to empower women and girls. More importantly, I am elated to be seen, valued, and to be encouraged to live a balanced life.
What needs to be done to increase visibility, inclusion and participation of people of color in the scholarly word?
In many ways, it is important to create spaces for women of color to share their stories in the research space. And, of course, many institutions need to create avenues through which to reward–and not overburden–the faculty of color who are working in their spaces.
Do you believe higher-ed institutions currently help or hinder the progress of racial equality?
According to the National Center for Education Statistics, black women make up only 3 percent of total faculty nationwide. Undoubtedly, my experience as a black female scholar is being lived by many other women of color in academia. Countless women of color have documented the various ways black women and other women of color face questions of intelligence, competence, legitimacy, and overall "fit" in doctoral programs or in the professoriate.
I believe that higher education institutions can absolutely work to advance the progress of racial equality. More importantly, a keen awareness of the diverse experiences of women of color in academe is critical in ensuring their growth and livelihood in higher education.
Organizations like the National Center for Faculty Development and Diversity and Sisters of the Academy provide great resources for individual faculty and institutions that desire to support academics at various points of their careers. Ultimately, however, the choice is up to individual institutions if they want to truly implement actionable change to improve the lives and experiences of underrepresented faculty.
---