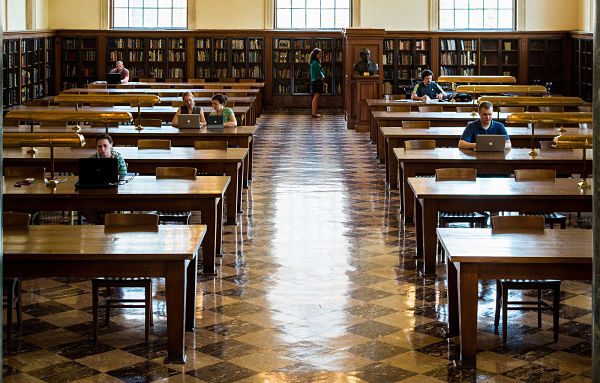 Last September, funders of scientific research in 12 European countries launched Plan S, an initiative to ensure, among other things, that findings from research paid for from government sources be open to the public. In February, the University of California ended negotiations with Elsevier after efforts to open access to all Elsevier-published University of California research for free foundered.
These were unusually public perturbations in the staid world of academic publishing – the S in Plan S stands for "shock." But they were hardly unforeseeable. Science Europe sets down the principles for organization behind Plan S, known as 'cOAlition S,' in 2013, while universities in Germany, Sweden and Hungary had all ended relations in Elsevier well before the California bargaining fell apart.
Is this the "tipping point" that open access advocates have long forecast – and some publishers long feared? "The open-access movement has been around for 25 years, and still just 15 percent of articles are fully open at the time of publication," Jeff MacKie-Mason, the librarian at UC Berkeley said in August.
This moment has not birthed solely in conflict. Most of the largest academic publishers are working with various academic customers to find ways in which an institution or funder's research can be published free of charge to the public, while still retaining a healthy infrastructure to allow the collection, curation, review and dissemination of research findings. In short, the paradigm shifts from paying to read research to paying to publish it.
This year both Springer and Wiley, for example, have piloted programs with Germany's Projekt Deal to open up public research while covering the cost of processing fees that support open access. The Association of Universities in the Netherlands, known as VNSU, has successfully negotiated with academic publishers for five years toward the eventual goal of "100 percent open access." And while the UC's California Digital Library was ending negotiations with Elsevier, ink was drying on a deal with Cambridge University Press.
And now SAGE Publishing, the parent of Social Science Space, has announced a pilot program with the University of North Carolina at Chapel Hill, which gives UNC Chapel Hill access to SAGE Journals and its faculty and students funding to cover article publishing fees (APCs) to make their research articles fully OA. A key portion of the deal is that if a funder covers the APC for one article, half of that payment goes to the university to use to help publish otherwise unfunded research — which is often in the social sciences.
Few of these alternatives to the so-called Big Deal – in which an institution or consortium buys a bundle of journals from an academic publisher at a savings from subscribing to them individually – are seen as the only way forward for disseminating peer-reviewed research. Instead, they are promising leads. To learn more, we sat down with David Ross, vice president of open research at SAGE, to discuss the current state of the transformative deal and to discuss some of the unique features of the SAGE-UNC initiative. In part two, we'll cover some of the same ground — but from the perspective of the University of North Carolina. 
What was the origin of the SAGE-UNC deal?
Essentially, it came out of discussions begun between SAGE representatives and Elaine Westbrooks, vice provost of university libraries at UNC Chapel Hill, at the American Library Association's midwinter meeting, then followed up by Stephen Barr, president of SAGE International, and Elaine at talking at the Association of College & Research Libraries meeting in April. These were open discussions about trying to find a way to achieve open access for the American market.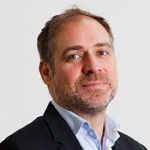 Basically, in order for us all to achieve an orderly and successful transition to OA, we need to move from a system in which the costs of publishing are supported by a mix between research-intensive universities and teaching universities, to one in which the costs are shared between research-intensive universities and research funders. That does not mean that the costs of the system have to be the same – that will depend on how things work in the new system once we get there. The transition from one model of funding publication to the other is very hard to achieve. The agreement we have reached with UNC-CH is one attempt to help transition from the subscription-based model to an APC-driven model, and to bring in funds from the research funders to offset what would otherwise be a big increase in costs for the research-intensive universities. We hope this kind of experiment will set a path to help the whole system transition successfully to new models.
There are acknowledged differences between the European open access system and the American system, and within that it is very clear that the approach taken by cOAlition S is not necessarily going to write across to the U.S. Therefore, you have various institutions that are trying find better ways to serve the U.S. market.
Let's talk about that system and that model – could you offer me an 'elevator' version?
We generally have an ongoing conversation with librarians, whether it be consortia or with institutions, as renewal comes up every two or three years. Within that, there are constant conversations going on about what the nature of the next deal might look like. There's always a tension as library budgets are brought under pressure and publishers' costs are going up. SAGE's approach to this has always been positive engagement, to work with libraries to figure out what the best way forward is for both parties.
What's happened in recent years is that you've had open access come into the conversation. SAGE is fully behind the move to openness; we're all trying to figure out ways that scholarly research can be made available as quickly as possible, whilst acknowledging that there is a cost to it, and that there is a commercial organization that needs to be taken into account. It's not as if this is a one-off conversation.
Could you talk a little bit about the American market in particular? Will you have to deal with every state or every research university system one by one, or is there going to be a one size fits all?
The difference here is that in the U.S. you don't have national consortia. In Europe — simplifying it slightly — virtually every country has a national library consortia with which we negotiate. But in the U.S., you simply don't have that system. So you get what's going on in California at the moment through the University of California system, and that's at the state level. But even within states like North Carolina, you don't even have that level of consortium, so you start discussing this directly with institutions. That's the big difference.
Is that a feature or a flaw?
It's just different, really.
One of the other key differences is how the funding works. Within that state system in the U.S., you have national funders, with the National Institutes of Health (NIH) being the biggest in the world, but all sorts of them. So you've got this dual system where we have in individual states, libraries, institutions and consortia, and then you also have the national funding agencies. Again, in Europe, you generally have countrywide consortia and countrywide funders, and they work very closely together. The Netherlands is the best example of this with the VNSU deal, where they all worked very closely together with the government to present a unified approach. So in one sense that's simpler, because they talk with one voice. But that doesn't allow for the individual needs of individual institutions to be addressed.
And so this bespoke deal with UNC …?
We're saying this could be a template for individual institutions. That's what we're hoping.
A lot of it always comes down to process. There are multiple decision points along the way authors have to act on. And that's what makes these deals complicated. So on the one hand, we're trying to establish whether the concept can work in principle, at the same time trying to build a process that actually automates all this. We are already starting to talk to individual institutions in the U.S. and we'd expect that if this works well, this would become our standard offering. But we acknowledge that there are individual institutions that will want to do things slightly differently.
And one of the big struggles in all of this for the publishing industry is that you can't have every single consortia coming up with a different way of doing things; it's completely impractical. So there's going to have to be coalescence around a certain number of models.
What are the metrics for success — on both sides?
In essence, we want the maximum amount of openness, the maximum number of articles made open access, for no additional cost, or the minimum amount of additional costs.
I understand that there was a conversation and UNC showed some interest, but there are plenty of other research institutions that might want to try a deal. So why start with UNC?
I think you hit the nail on the head that they showed a willingness to try this. Not just a willingness to try something, but their attitude was very open and collaborative. They wanted to work with us to try and find a way.
There's some restlessness out there, as I think we're seeing with the University of California system. Is this the time to do this, or it was five years ago (or five years hence)?
You know, I've been part of this debate for 15 years, and it's always been "… in five years' time." I think now is the time because I don't think five years ago you had, particularly in the U.S., the momentum behind the whole drive to open science. And if people don't act now, then you will see some very, very difficult conversations within all these stakeholders here.
There used to be a view within the open access community that nothing would change until the funders got involved. Lo and behold, the funders got involved five years ago in Europe, and they pushed the agenda forward, and particularly with cOAlition S and Plan S. Then there was the view that nothing's really going to change until the institutions get involved, the libraries and tenure committees as well. Well, that's starting to happen.
But one of the big things about the drive to openness is it's not a universal, global playing field. There is still no real momentum coming out of many other parts of the world, and until you have a bigger global movement, it can be very difficult to see how the entire system could, as people like to talk about it, reach a tipping point.
I think that the baseline assumption for many is that if the publisher is pushing this, there's something nefarious afoot.
It's been my life reading about how evil publishers are and how the entire scholarly communication system should be taken out of commercial hands. That's a point of view, but I don't believe that is the dominant view. I actually think most librarians understand there is a cost to publishing and to the service that publishers provide, and are willing to work with publishers that are willing to work with them.
We've always been willing to talk, we've always been willing to try to figure out a way to address their concerns. There's not really been, until now, a big push for open access. In the U.S. it has only just started, and in Europe, we were the second large publisher to sign up to the VSNU deal. If this is what our customers want, then we're willing to find a way to provide it.
How about the concerns of the funders?
In the European market, the funders are very clearly saying, 'We will not countenance the fact that our funded research is not made openly available, and are working very closely with the library consortia and in some cases governments to make sure that publishers have to enable that.' In the U.S., the NIH has one of the most effective open access mandates on the planet with PubMed Central. As far as I'm aware, they're quite happy with that situation. If we're restricting this talk specifically to the U.S., then the funders do want openness, and they've shown a willingness to fund it. But they haven't shown a particular interest in mandating it beyond what the Office of Science and Technology Policy directive and the public access mandates have already existed: basically a 12-month Green deposit mandate.
Do you see a difference between social science and the natural sciences when it comes to this?
Yes; the obvious one is the lack of funding. Most natural science grants if done in the US will allow you to use a very small portion for hybrid open access fees. [Hybrid journals contain both open access articles and subscription-only ones.] For a lot of social sciences, there is no grant at all.
What makes this deal different from other ones from other publishers?
The essence of what we're trying to do here is to make it easy for the author, by working hand-in-hand with the university, and by asking the funders to contribute as well. So if the funder is willing to pay through a grant, then that is treated separately. Whereas if they can't — and this will probably be the case for many social sciences and humanities — then it comes out of the existing university subscription pot of money. I think that that's the key difference here: We're trying to find a way that satisfies both highly funded fields and zero-funded fields.