Bobby Duffy, director of The Policy Institute and professor of public policy at King's College London, will chair Britain's Campaign for Social Science starting in November. He replaces James Wilsdon, a former chair of the campaign, who has been interim chair of the advocacy group since Shamit Saggar returned to Perth, Australia earlier this year.

Duffy is a familiar face in the media and sits on a number of advisory boards, chairing the CLOSER Advisory Board and serving as a trustee of British Future and the Centre for Transforming Access and Student Outcomes in Higher Education. His critically acclaimed book, The Perils of Perception- why we're wrong about nearly everything, published in 2018.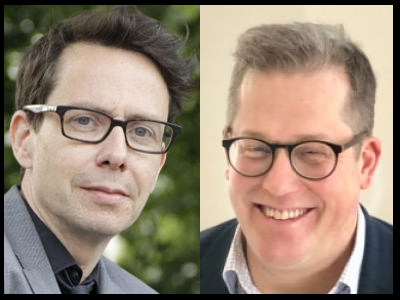 Prior to joining King's College, Duffy was managing director of public affairs for Ipsos MORI, leading a team of around 230 researchers across the UK. He also was the global director of the Ipsos Social Research Institute. His wide-ranging 25-year career in policy research and evaluation included a secondment to the Prime Minister's Strategy Unit.
"I'm a passionate believer in the real value of social science in making the world a better place," he was quoted in a release announcing his new role, "and that it is more important than ever that we make that case as coherently as possible."
The Academy of Social Sciences established the campaign in 2011 as its vehicle for outward-facing campaigning and advocacy for social science. "The campaign," Duffy said, "is pretty unique in that its sole purpose is to champion social science and the vital impact that social science research, knowledge and understanding can have on society, the economy and the environment. That clarity of purpose is a real strength."
Rita Gardner, the chief executive officer of the academy, called Duffy "the perfect person" to head the campaign at this moment. "His breadth of experience across academic, public and private sectors, his focus on social science in the service of society, and his passion will start a new chapter for the Campaign."
Wilsdon, meanwhile, has just been named the director of the new Research on Research Institute, or RoRI. The institute is a new partnership between Wellcome Trust, the universities of Sheffield and Leiden, and the technology firm Digital Science, which aims to undertake transformative and translational research on research systems, cultures and decision-making.
The project's initial work will be organized under three main themes relating to research "decisions," "careers," and "culture," and will tackle pressing topics affecting universities, individual scholars and the wider research system, such as how research is funded, open access and the use of metrics.
RoRI's work will include a rolling program of research seminars as well as regular reports, working papers and "high-quality rigorous peer-reviewed research," with all findings and data made openly available.
Before joining the campaign in 2013, Wilsdon was s professor of science and democracy at the Science Policy Research Unit, University of Sussex, and was the founding director of the Science Policy Centre at the Royal Society.