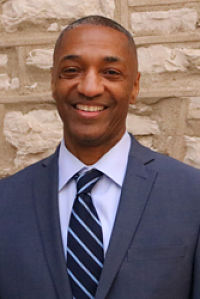 A pandemic is an epidemic occurring on a scale that crosses the globe. A condition is not a pandemic merely because it exists in different regions of the world or results in the death of many people; it must also be infectious. In this lecture on October 22, William F. Tate IV is the provost and executive vice president of academic affairs at the University of South Carolina, will argue that, over the past 500 years by way of mutually reinforcing regimes consisting of politicians, intellectuals, religious supporters, business leaders, and others, an ideology of racial biology "infected" the world, causing a disease to spread in global fashion. The disease fed on a rhetoric that assigned biological superiority to certain races. A pandemic of segregation resulted.
The Brown Lecture, now in its 17th year, was inaugurated by the American Educational Research Association (AERA) in 2004 to commemorate the 50th anniversary of the Brown v. Board of Education decision by the U.S Supreme Court in 1954.
In the United States, the Brown decision offered hope as a therapeutic. Tate's lecture — "The Segregation Pandemic: Brown as Treatment or Placebo?" — examines Brown through the lens of a medical model, while exploring its various pervasive effects on society and education. Tate is a leading expert on the intersections between education, society, and public health. His research has focused on human capital development in STEM fields; epidemiological models and geospatial applications with a focus on adolescent and child development and health outcomes; social development of youth in metropolitan communities; and social stratification.
This year's virtual AERA Brown Lecture in Education Research will see Tate give a 30-minute lecture immediately followed by a moderated discussion and audience Q&A. Commentators Shirley Malcom, senior advisor and director of SEA Change, American Association for the Advancement of Science, and Aldon Morris, president of the American Sociological Association and Leon Forrest Professor of Sociology and African American Studies at Northwestern University, will be joined by moderator Chastity Pratt, education bureau chief for the Wall Street Journal.
The webinar starts at 6 p.m. EDT/3 p.m. PDT on Thursday, October 22. To register for the event, click below: