Every year, the American Academy of Political and Social Science, or AAPSS, welcomes a group of accomplished scholars and public servants into the Academy as fellows. In the past, this group's accomplishments and contributions have been honored at an induction ceremony and gala dinner.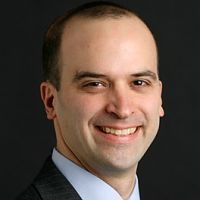 For the 2020 fellows, however, the event was reimagined and moved online as on online panel discussion, "Can Democracy Survive Growing Inequality?" moderated by David Leonhardt of The New York Times and featuring the five scholars elected to the AAPSS as 2020 fellows (for more on the 2020 cohort, see here):
The discussion took up some of the most salient topics of our time: How have we come to live in an America marked by the confluence of racial unrest and extreme inequality? How do we understand this moment in historical context, and how does inequality destabilize American democracy? What is the relationship between criminal justice and racial inequality in America? What of instability in democracies around the world, and how is inequality related to the rise of extreme Right political regimes?