H. Richard Milner IV of Vanderbilt University, whose study of urban education and teacher education has focused on issues of equity and justice, has been voted president-elect of the American Educational Research Association, the largest national interdisciplinary research association devoted to the scientific study of education and learning.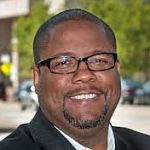 Milner's books, such as the recent titles Start Where You Are, But Don't Stay There and Rac(e)ing to Class and the 2018 co-authored book "These Kids Are Out of Control" from have influenced designs, policies, and practices of school districts and teacher education courses globally.
He is an elected member of the National Academy of Education. An AERA Fellow, he delivered the 2018 AERA Annual Brown Lecture in Education Research and received the AERA Early Career Award in 2006.
Milner, the Cornelius Vanderbilt Distinguished Professor of Education in the Department of Teaching and Learning at Vanderbilt's Peabody College of Education and Human Development, will begin his presidency at the conclusion of next year's annual meeting, when he will succeed Na'ilah Suad Nasir, president of the Spencer Foundation.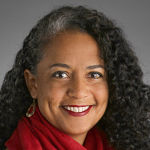 Nasir is the sixth president of the Spencer Foundation, which funds education research, and before her appointment there in 2017, she was the vice-chancellor of equity and inclusion at the University of California, Berkeley, where she was professor and Birgeneau Chair in Educational Disparities. Her books include Racialized Identities: Race and Achievement Among African-American Youth (2011); Mathematics for Equity: A Framework for Successful Practice (2014); and We Dare Say Love: Supporting Achievement in the Educational Life of Black Boys (2018). Her co-edited Handbook of the Cultural Foundations of Learning came out last year.
Nasir assumes the AERA presidency on April 12 (the close of the association's 2021 annual meeting). She replaces Shaun Harper, a Provost Professor in the Rossier School of Education and Marshall School of Business at the University of Southern California, as president.
Along with Milner as president-elect, AERA members elected several new Council representatives at -large, who will serve three-year terms They are Thandeka K. Chapman of the University of California, San Diego and Linda T. Smith and the University of Waikato.