Earlier this week the Governor-General of the Commonwealth of Australia released the 2022 Australia Day Honours List, and sprinkled among the 1,040 honorees were several prominent Antipodean social and behavioral scientists.

The recognition comes in four levels – Companion, Officer, Member and Medal of the Order of Australia from high to low. The first social scientist appears in the second highest level, Officer of the Order of Australia, which is bestowed for "distinguished service of a high degree to Australia or to humanity at large." Here, David William Gruen, the current official Australian statistician, as the head of the Australian Bureau of Statistics is known, was honored "for distinguished service to public administration, to economic research, to business, and to education."
Gruen has two decades of experience working to benefit Australia's economy, first as an economist in the Reserve Bank of Australia, executive director of the macroeconomic group at Treasury, an official in the Cabinet, and since late 2019, as statistician. His education includes two PhDs, one in economics from Australian National University and one in physiology from Cambridge University.
At least five social scientists were named in the third level. Members of the Order of Australia are honored for "service in a particular locality or field of activity or to a particular group." The social scientists included: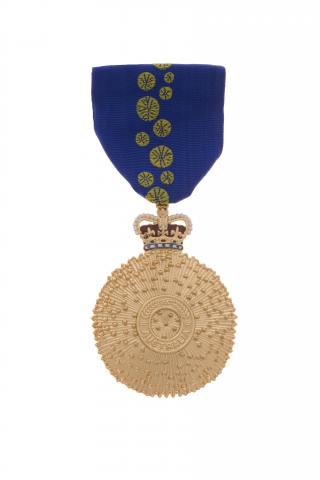 Eleanor Anne Bourke | Associate professor in indigenous affairs and the director of the Aboriginal Research Institute, faculty of the Aboriginal and Islander Studies, University of South Australia
"For significant service to Indigenous heritage, to justice, and to education."
S Alexander Haslam | Professor of social and organizational psychology and Australian Laureate Fellow at the University of Queensland
"For significant service to tertiary education, particularly psychology, though research and mentoring."
Social Science Space readers may also recall Haslam was one of four authors of Together Apart: The Psychology of COVID-19, which we serialized in 2020.
Virginia Gail Hooker | Professor emeritus, Coral Bell School of Asia Pacific Affairs, Australian National University
"For significant service to tertiary education, and to Asia-Pacific relations."
Maria Pallotta-Chiarolli | Honorary fellow in the School of Communications and Creative arts at Deakin University
"For significant service to the LGBTIQ community, and to education."
Robert Michael Power | Consultant and former head of international operations at the Burnet Institute
"For significant service to medicine in the field of international development and research, and to education."