The evidence-based policymaking movement has grown substantially over the past 25 years in the United States. Government officials, researchers, and the public are interested in ensuring that policy interventions result in intended outcomes as well as effective use of public and private investments. This movement culminated in the Foundations for Evidence-Based Policymaking Act of 2018, which greatly expanded the federal government's access to data and its evaluation capacity. Since the law's enactment in early 2019, we have seen the creation of more and increasingly diverse types of administrative data, greater integration across datasets, and more governments employing the data as tools of governance.
Nonetheless, practical, methodological, and economic limitations to evidence-informed policymaking remain unaddressed. In the latest free webinar in their Social Science in a World In Crisis series, the Center for Advanced Study in the Behavioral Sciences at Stanford University and supported by the Causal Inference for Social Impact Lab at CASBS, join Jake Bowers, Carrie Cihak, Daniel Hopkins, and Piyush Tantia in conversation with Ruth Levine. The panel – all former fellows of CASBS — will explore ways in which scholarly researchers and government policymakers can advance their collaborative relationships in service of generating evidence-informed outcomes that yield more prosperous, equitable, and inclusive communities.
The hour-long event starts at 3 p.m. ET/noon PT on Thursday, November 10. This event is produced by CASBS in partnership with Evidence in Government and Politics, ideas42, and SAGE Publishing.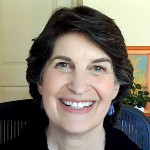 Ruth Levine | CEO, IDinsight
Ruth E. Levine is a development economist with more than three decades of experience working on the design and implementation of policies and programs related to global health and education, social protection, gender equality, and labor markets. Prior to joining IDinsight, between 2011 and 2019 Levine led the Global Development and Population Program at the William and Flora Hewlett Foundation. Previously, she was a deputy assistant administrator in the Bureau of Policy, Planning and Learning at the U.S. Agency for International Development. She spent nearly a decade at the Center for Global Development, where she designed and led CGD's Global Health Policy Program and served as CGD's first vice president for programs and operations.
Jake Bowers | Associate Professor of Political Science & Statistics, University of Illinois at Urbana-Champaign
Jake Bowers has served as a methods fellow in the Office of Evaluation Sciences in the U.S. General Services Administration, fellow in The Policy Lab @ Brown University, and methods director for the Evidence in Governance and Politics network. He co-founded and co-directs the Causal Inference for Social Impact Lab at the Center for Advanced Study in the Behavioral Sciences at Stanford University. His research in statistical methodology focuses on questions about statistical inference for causal effects in both randomized field experiments and observational studies. He also co-founded Research 4 Impact – an organization devoted to connecting academia with practice.
Carrie Cihak | Evidence & Impact Officer, King County Government, State of Washington
Carrie Cihak leads evidence-informed practice and partnerships for the regional government of the 12th largest county in the United States. Some of her past roles there include three years leading learning and evidence practice and partnerships at King County Metro Transit; serving as an inaugural member of the community mitigation team in the county's pandemic response; and eight years as chief of policy for the King County Executive. Cihak was the first government Policy Fellow at CASBS in 2017-18 and has been a research affiliate at CASBS since that time. With Bowers, Cihak co-founded and co-directs the Causal Inference for Social Impact Lab.
Daniel Hopkins | Professor of Political Science, University of Pennsylvania
Daniel Hopkins studies American politics and policymaking, with significant work on American state and local governments. He has worked for or with various governments over the years. Prior to graduate school, he worked for New York City, and in 2015 he partnered with the Obama administration as a member of the White House Social and Behavioral Sciences Team. More recently, he partnered with the GovLabPHL team to identify ways that behavioral science can improve policy delivery here in Philadelphia. He is completing a book on the Affordable Care Act entitled Stable Condition.
Piyush Tantia | Chief Innovation Officer, ideas42
Piyush Tantia was ideas42's founding executive director from 2009 until 2018, building the organization from a small research initiative at Harvard University to an independent non-profit that runs 80-100 innovation projects across 30 countries. Prior to joining ideas42, Tantia was a partner at Oliver Wyman, a leading strategy consulting firm. He serves on the advisory board for the Master of Behavioral and Decision Science program at Penn, has been a visiting lecturer at the Princeton Woodrow Wilson School, and frequently lectures at other universities. Piyush has served on the World Economic Forum Global Agenda Council on Behavior and various boards.
---
Launched in 2020, CASBS's Social Science for a World in Crisis webcast series offers themed public discussions. CASBS-affiliated scholars and practitioners explain what brought us to this moment and explore how to generate realistic, durable change in service of more prosperous, equitable, inclusive, and human-centered societies. 
Visit the series web page to watch videos of previous episodes and learn more.