Professors play a crucial role in ensuring US colleges serve the needs of students, who are their main stakeholders. They can create a classroom environment that is enjoyable and fosters learning by ensuring these five key elements:
1. Relevance of the material to student's lives
Students are looking for courses that fulfil three goals: prepare them for their future careers, cover topics they are passionate about, and have relevance in their personal lives. They seek a direct connection between what they are learning now and these three goals. Lectures that show real-life examples of the personal and professional relevance of the material are a good starting point. For instance, when we teach the topic of communication, we begin the class by explaining research that shows that businesses lose billions of dollars each year due to poor communication. We further show the relevance of the topic to students' lives by discussing a study that shows that communication is one of the top factors necessary for a successful relationship. When students see the benefits of what they are learning, they are more motivated to engage with the content.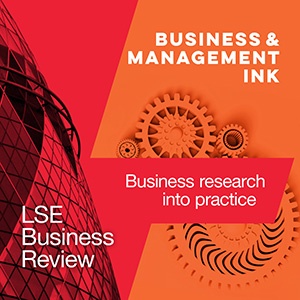 2. Inspiration/connectiveness
Students want to be inspired in the classroom and feel connected to their classmates and teachers. The classroom environment must encourage open communication and collaboration. When students feel comfortable sharing their ideas, they are more likely to participate in discussions and engage in class activities.
By sharing their own experiences and expertise, lecturers who are passionate about their subjects motivate students to work harder and achieve their goals.
Students want to feel connected to their professors, to know they are approachable and invested in their students' success. Professors can create this connection by taking an interest in their students and their lives, being available to answer questions, and offering guidance. For instance, even though we teach many students each semester, we give them our cell phone numbers so that they can have easy access to us. A study published in Psychological Bulletin analyzed data from 158 studies representing 42,529 students from 27 countries and found that students with higher emotional intelligence earned better grades than those with lower emotional intelligence. The researchers suggest that one of the key reasons why students with higher emotional intelligence succeed is that they form stronger relationships with their peers and professors.
3. Fairness
College students want to know that they are being graded fairly and evaluated based on their efforts. Professors should follow the rules outlined in their syllabus and own rubrics to minimize bias and treat students equally. They should provide constructive feedback to help students improve. Doing work without feedback of any kind is often perceived as busy work.
Fairness also involves being transparent about the grading criteria and expectations. Professors should take the time to explain how grades are calculated and what students can do to improve their grades. They should provide students with clear guidelines and rubrics to show how they will be evaluated. It is important to remember that showing compassion to students does not mean that professors don't hold their students accountable to the policies and rules in the syllabus.
4. Entrepreneurial mindset
Students are stressed, anxious, and concerned about the future. Helping them cultivate their entrepreneurial mindset will help them develop the courage to act, solve important problems, and excel under conditions of uncertainty. Professors can help students develop an entrepreneurial mindset by providing them with opportunities to solve real-world problems and challenging students to leave their comfort zone. Assignments, exercises, and projects that keep students inside their comfort zone are boring and perceived as irrelevant, while those same activities that put students too far outside their comfort zone can be paralyzing and produce anxiety. However, it is in activities that place students at the edge of their comfort zone where the magic happens. The more students work at this edge, the more their edge advances—what once was completely outside their comfort zone may now be comfortable for them.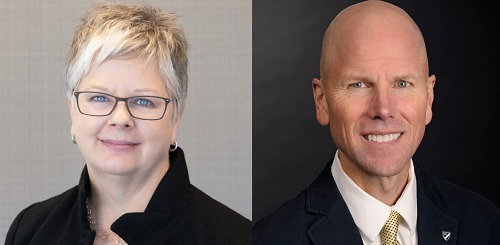 5. Fun and play
When did having fun become a situation where learning cannot take place?
Students want the classroom experience to be exciting and fun. Attention spans are too short for the traditional college lecture. Professors can make the classroom experience more enjoyable by incorporating games, interactive activities, and group work. When students are having fun while learning, they are more likely to retain information and stay motivated.
Fun also involves creating a relaxed atmosphere where students can feel comfortable expressing themselves and sharing their ideas. In other words, play and fun can build strong learning communities. Remember, if the classroom experience is fun for your students, it is probably fun for you, which in turn, energizes all involved. Students' energy is directly correlated to our own.
If you are an educator, think about how you rate in each of these five categories. Let's retire the conversation about how students don't want to go to class, do the work, and are addicted to their smartphones. The conversation needs to change to what we as educators can do to meet the needs of students today. How this generation learns, communicates, and shows up is very different. The students are not going to change, so we need to meet them where they are, adapt our teaching methods, and embrace the learning journey we are on to better prepare students for the world they are entering.