February marks the beginning of Black History Month in the United States- an annual celebration of the achievements and accomplishments of African Americans throughout history. This Black History Month, Social Science Space and SAGE Publishing are recognizing Black scholars, past and present, that are paving the way in their fields. Whether through extraordinary contributions, findings, or advocacy, these academics are influencing the social and behavioral sciences for the better. We encourage you to join in on social media, using #BlackInSBS.
Additionally, as the work of social and behavioral scientists is crucial in helping to dismantle systemic racism, we are spotlighting research and suggestions on how to create an antiracist society. From podcasts to profiles, articles and webinars, we have collected a host of resources as well as information that we hope will encourage conversations, self-education, and policy changes.
*This page will continue to be updated as we publish new resources throughout the month.*
Teaching & Learning Resources
In September, 1967, Martin Luther King Jr., was only 38-years-old but already president of the Southern Christian Leadership Conference, and winner of the Nobel Peace Prize when he took the podium at APA's Annual Convention in Washington, D.C. Read it here.
Black history is American history, and it should be taught throughout the year across the curriculum – not confined to a single month.
To help students understand the reality of Black people's experiences in American history, their impact on American culture, and to celebrate their achievements, the National Education Association has compiled a selection of lesson plans that cover a variety of subjects and that can be adapted to fit multiple grade levels. 
Built by a community of youth organizers, students, teachers, and teacher educators, Anti-Racist Teaching and Learning Collective advocates for anti-racist pedagogy, curriculum, and practice within K-12 public schools in Connecticut. Learn how you can implement their teachings into your spaces.
The Library of Congress, National Archives and Records Administration, National Endowment for the Humanities, National Gallery of Art, National Park Service, Smithsonian Institution and United States Holocaust Memorial Museum join in paying tribute to the generations of African Americans who struggled with adversity to achieve full citizenship in American society. Read more to find resources and information.
Black History Month on Social Science Space
Devon Freelon, an associate professor in the UNC School of Media and Journalism, sat down with SAGE last year to talk about the citation inequalities that occur within social science spaces. Read the interview here.
 Sharon Ravitch  says "Researchers, and those who teach them, must be practiced at identifying and interrogating structures of oppression and how they are instantiated in our logics, our biases, and our practices through anti-racist praxis frameworks." Read about the ways she incorporates Black Lives Matter teachings her courses.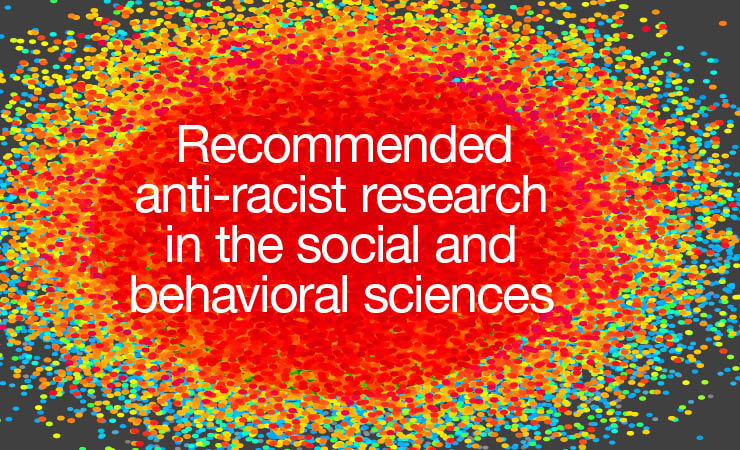 SAGE has put together a list of Anti-Racist Social Science books and articles to help with the ongoing need to understand, analyze, resist and dismantle the racism that continues to disfigure society and culture across the globe.
Getting Real About Race is an edited collection of short essays that address the most common stereotypes and misconceptions about race held by students, and by many in the United States, in general.
The Matrix of Race, Second Edition examines the intersecting, multilayered identities of contemporary society, and the powerful social institutions that shape our understanding of race.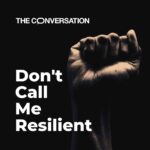 Vinita Srivastava takes you deep into conversations with scholars and activists who view the world through an anti-racist lens. Instead of calling those who have survived the pain of systemic racism resilient, this podcast goes in search of solutions for those things no one should have to be resilient for.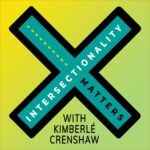 In each episode, Kimberlé Crenshaw, a professor of law at the University of California, Los Angeles and Columbia Law School and developer of the theory of intersectionality, interviews thinkers, creatives, advocates and academics about how the issues of the day reflect the reality of intersectionality.
This is a series of conversations sponsored by the Social Science Research Council and SAGE Publishing. The series serves as a public forum focused on cultivating equitable, anti-racist social institutions. This program is presented as part of the Social Science Research Council's Inequality Initiative, a series of programs and projects that bring innovative social science analysis to bear on our understanding of the roots and consequences of unequal participation in political, economic, and social systems across the globe.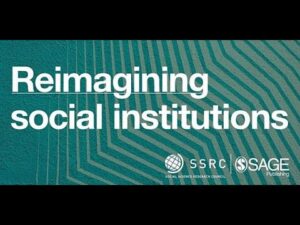 The series moderator is Alondra Nelson, Harold F. Linder Professor at the Institute for Advanced Study and president of the Social Science Research Council.