A space to explore, share and shape the issues facing social and behavioral scientists
Welcome to the Impact Conversation
This collection of articles highlights the of social and behavioral science research, and interrogates the metrics by which this impact is measured.
We want to hear your thoughts, ideas, experiences and concerns about research impact and its measurement. Join the conversation using #SocialScienceImpact, comment on the articles below, or send us your thoughts at info@socialsciencespace.com.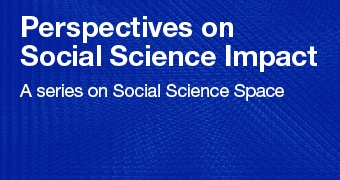 In this first response to Ziyad Marar's thought piece "On Measuring Social Science Impact," professor Sue Fletcher-Watson, who represents a field where the direct purpose is to improve the quality of life for a group of individuals, shares why current metrics fall short and what we can do about it.
1 comment