Call for Papers: Special Issue of the Journal of Travel Research on the Future of Tourism in the Asia-Pacific Region
Guest Editors:
Dr. Ian Yeoman, Victoria University of Wellington, New Zealand
Dr. Sue Beeton, La Trobe University, Australia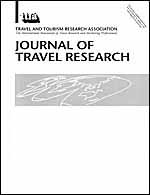 To mark the launch of the Asia-Pacific Chapter of the Travel and Tourism Research Association, we invite leading researchers to contribute to a Special Issue of the Journal of Travel Research (JTR) on the Future of Tourism in the Asia-Pacific Region. According to the UNWTO, the future growth of international arrivals will be faster in the Asia-Pacific region, with arrivals projected to increase by 331 million in the next two decades—from 204 million in 2010 to 535 million in 2030.
The region's share of tourism will grow from 22% to 30%. So, what are the consequences of these forecasts? Who will be the future tourist? Has the region the right policies or what is the future of research? Can the region support such growth? Empirical and Conceptual papers expanding on the impacts of change, theoretical development, future models of tourism and scenarios about the medium- to long-term future are encouraged.
Intention to Submit
Please submit an outline abstract of no more than 250 words by 1st October 2012 to ian.yeoman@vuw.ac.nz outlining the following:
• Title of proposed paper
• Contributing authors and contact details
• Significance and importance of the research from a futures perspective
• Summary of key concepts, research framework and research methodology
If provisionally accepted, full papers are to be submitted by 15th January 2013 for double-blind review in line with JTR policy.