---
The Campaign for Social Science has today announced the appointment of four new board members, drawing on extensive research, public policy and practitioner social science expertise.
The new members are Jonathan Portes FAcSS, professor of economics and public policy at King's College, London; Rachel Neaman, CEO of the Corsham Institute; Bobby Duffy, global director of the Ipsos Social Research Institute; and Patrick Diamond, senior lecturer in public policy at Queen Mary, University of London.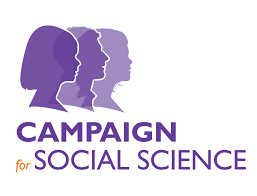 They join 15 other members on the board chaired by the University of Essex's Shamit Saggar CBE FAcSS. "The addition of these outstanding new board members," Saggar said, "will extend our influence and reach, building bridges across the research, policy and practitioner worlds, while strengthening our voice as a community." Britain's Academy of Social Sciences launched the Campaign for Social Science to raise the profile of social science in the public, media and Parliament.
Among the strategic priorities the new board members are expected to contribute insights toward is a new Strategic Leadership Forum meant to engage with the opportunities available to social science as part of the Industrial Strategy and the provision of the Industrial Strategy Challenges Fund. At its next meeting, the forum will meet members of the UKRI Board to discuss the provision of support to the social sciences.
Another current project in the campaign's flagship report, Positive Prospects: Careers for social science graduates and why number and data skills matter, expected out shortly. This report will examine the skills needed by social science graduates to enhance their employment prospects, particularly in the areas of data and number skills.
The new members' different perspectives will help inform these efforts. Diamond, for example, was senior adviser in Number 10 and the Cabinet Office for over 10 years. He is the author of a number of books and reports on social and public policy, and is a former councillor in the London Borough of Southwark.
Duffy also had a role in public policymaking, having been seconded to the Prime Minister's Strategy Unit, conducting analyses on life satisfaction and trust in other people. He is a visiting senior research fellow at the Policy Institute, King's College London, and sits on several advisory boards for think tanks and universities.
Porter, meanwhile, was a senior fellow of the Economic and Social Research Council's 'UK in a Changing Europe' initiative. He was the director of the National Institute of Economic and Social Research, as well as chief economist to the Department for Work and Pensions and the Cabinet Office.
In addition to her role at the Corsham Institute, a not-for-profit organization helping build trust and confidence in technology, Neaman is a non-executive member of advisory boards for Digital Leaders, DigitalHealth.London and the UKCloud Health.
---